by Multi-Prêts Mortgages
What you'll learn
How to plan a move
How to choose a mover
What to do with stuff you don't need
Is the move covered by your insurance?
The house is bought, the mortgage is signed and everyone is excited for the move! To make that big day easier, here are some practical planning tips.
Leave old things behind
A good rule of thumb is this: if you haven't used it since the last time you moved, it's time to get rid of it! Organize a garage sale to give your old furniture and other items a second life. You won't need these items in the new house and the money you earn from the sale will help pay your moving bills.
Before disposing of anything, contact local charitable organizations that might be interested in collecting the items and distributing them to the needy.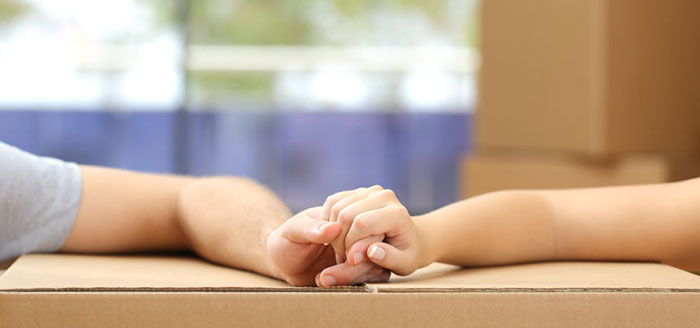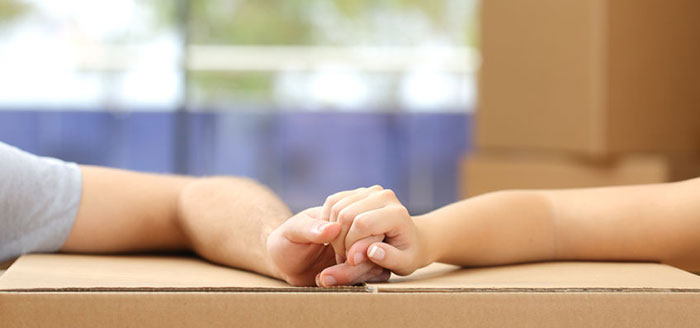 Shoud I hire movers? Or call your friends?
If you've decided to move your own stuff, make sure to rent a big-enough truck as soon as possible. Don't forget to secure other accessories (dolly, trolley, etc.) and to select friends who are strong enough to lift heavy boxes. You'll also have to budget for food and drink to keep your friends refreshed!
If you choose professional movers instead, get quotes from more than one company and compare insurance offers before you commit. You may also want to ask your friends for referrals. Consult our article to find some tips for a winter move.
Label your boxes and furniture. Start with items that you don't use very often and gradually keep packing possessions until you're down to your toothbrush on moving day. Once a box is ready to go, use masking tape and a marker to clearly mark the contents of the box and what room it's destined for. That way, you won't have to direct traffic on moving day.
What about insurance?
Home insurance generally covers two moves within a period of 30 days, but conditions may apply. Call your insurance agent.
Key takeaways
Organize a garage sale to earn a few dollars and get rid of items that you don't need to move.
Check the conditions of your home insurance to make sure that your move is covered.
Clearly label your boxes and furniture to save time on moving day.
Using movers? Get referrals from friends and remember to get quotes from more than one company.