Reuse and recycle for low-cost home improvements
by Multi-Prêts Mortgages
What you'll learn
Hunting for materials
Taking precautions
Giving a second life to your furniture
Using recycled materials
Taking advantage of green renovation programs
Financing your renovations
It's decided! This year, you're (finally) going to renovate your kitchen. The only problem is, you're on a tight budget. Fortunately, there is a way to make affordable home improvements while minimizing your impact on the environment: green renovations.
While traditional renovations generally require new and possibly expensive materials, green renovations rely on recycled materials. The goal is to give a second life to objects you already own. When green renos are well executed, they can help you save big.
Hunting for materials
Green renovations require a little more preparation than traditional home improvements. For example, you can't simply go to a store and choose one of the 20 kitchen cabinet models available. Instead, you need to put on your treasure hunting hat.
Start by browsing classified ad sites. Contrary to popular belief, they have more than just furniture and books for sale. If you're lucky, you'll find renovation essentials: bathtubs, flooring, ceramic tiles, light fixtures, bricks, plumbing fixtures, and even doors and windows.
During your search, read the descriptions carefully and don't hesitate to ask the seller for additional photos if you have any doubts about an item's quality. In addition, make sure you can transport the materials, and whenever possible, avoid buying items you'd have to drive hours to pick up. Transportation comes with environmental and financial costs, so it's best to avoid unnecessary travel.
Having trouble finding the item you need? On some ad sites, you can opt to receive alerts when a seller advertises a product that may be of interest to you.
While waiting to receive new notifications, consider visiting shops specializing in second-hand furniture and materials. They're just about everywhere in Quebec. Ecocentres and scrap metal dealers may agree to sell you certain items at a good price. Also consider visiting yard sales, which can be real goldmines.
Wherever you get your materials, take care to avoid bringing home unwanted guests, such as termites or bed bugs. These critters can turn your enjoyable home improvement project into a nightmare.
Taking precautions
Buying materials second-hand is very different than buying them new. Often, you'll need to do extra labour, like removing old nails from wooden boards and sanding them down before use. Make sure you have the right tools for the job and store them out of reach of children.
Depending on the scope of your project, plan to have a dry, protected space large enough to store all your materials. Remember, it may take a few weeks before you can get all the materials you need for your renovations.
Giving a second life to your furniture
Revamping old furniture can save you a lot of money and reduce the amount of waste you produce during your renovations. For example, you can change the knobs on your kitchen cabinets for a new look, or give your old bathtub a fresh coat of paint. Do you have period doors and woodwork? Instead of replacing them, why not have them stripped? You'll give your home a unique cachet without breaking the bank.
Plus, with a little imagination, you can repurpose items you no longer use. Look for online tutorials with step-by-step instructions on how to reuse worn objects. You can transform your old kitchen table into an island, or use plumbing pipes to create a contemporary bookcase.
However, if you're planning on stripping old floors, windows, or doors, make sure to check that the paint is lead-free. Until the 1970s, paint was made with lead, a metal known to have adverse health effects. Children are especially vulnerable and may suffer from neurological effects following exposure. If the paint in your home contains lead, entrust the task to an expert.
Using recycled materials
No matter how dogged you are in your search, it may prove difficult to track down certain materials. In this case, consider using recycled materials. In recent years, they've become a growing market trend. Of course, everyone knows about recycled paint, but there are plenty of other eco-friendly options, such as recycled steel—a durable and versatile material that can replace most wooden beams in a house. Opting for recycled materials is a great way to save trees while reducing the amount of waste sent to landfills.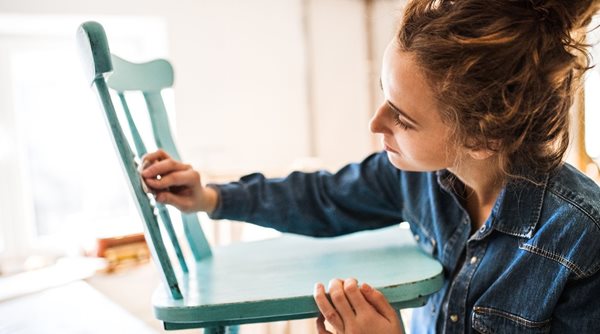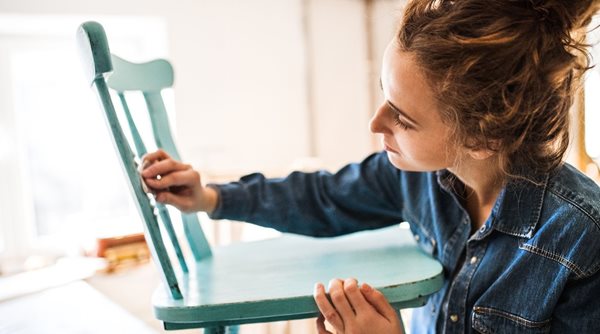 Want to change your kitchen countertops? There are plenty of ways to stay green! For example, you can choose countertops made from recycled glass, recycled ceramics, or even recycled paper. Although these materials may seem fragile, they're just as durable and easy to clean as traditional countertops—not to mention more affordable.
If you're not sure which recycled materials to use, speak with a contractor or architect who specializes in green renovations for advice on finding the right resources.
Taking advantage of green renovation programs
Depending on the scope of your work and your budget, you may be eligible for certain government programs. For example, the RénoRégion program provides grants covering up to 95 percent of renovation costs (to a maximum of $12,000) to low- and modest-income homeowners living in rural areas.
Furthermore, the Éconologis program offers households free, individualized advice to improve the comfort of their home. If you're eligible, you may also receive a new refrigerator and have electronic thermostats installed, free of charge.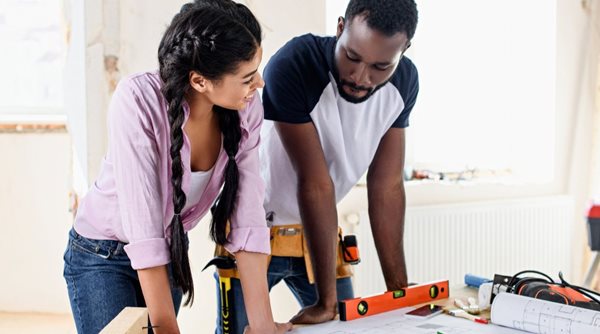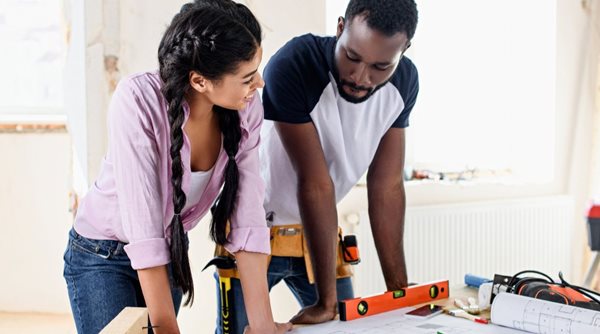 Some municipalities also have financial assistance programs for homeowners wishing to renovate their properties. The City of Montreal, for example, offers the Major Residential Renovation Program, as well as the Renovation à la Carte Program for smaller home improvements.
Financing your renovations
Although green renovations can help you save money, you may need additional funds to complete your project. Your mortgage broker is the best person to speak with about the various options available (home equity line of credit, mortgage refinancing, etc.). Don't hesitate to contact them for more information about financing your home improvements.
Classified ad sites are true goldmines for renovation materials.
As a general rule, second-hand materials are not ready-to-use. You'll need to do some work to adapt them to your needs.
With a little imagination, you can give most of your furniture a second life.
Some government programs can help cover the cost of your renovations if you meet their eligibility criteria.
Share
1
Reuse and recycle for low-cost home improvements
https://www.multi-prets.com/en/knowledge-center/reuse-and-recycle-for-low-cost-home-improvements/
en
https://www.multi-prets.com/en/
Multi-Prêts Mortgages
serviceclientelecdp@multi-prets.ca
1-800-798-7738
https://www.multi-prets.com/wp-content/themes/mph/images/logo_en.svg
https://www.facebook.com/Multipretshypotheques/
https://www.linkedin.com/company/multi-prets-hypotheques-mortgage-/
https://twitter.com/MultiPrets