by Multi-Prêts Mortgages
What you'll learn
The colours and materials to adopt this year
Accessories for a new look on a small budget
Details that make all the difference
It's always nice to give your home a bit of a makeover. Whether you're looking to completely renovate your kitchen or simply freshen up the deco in this pivotal room of your home, follow this guide to discover ten essential decor trends for 2018!
Accent ceilings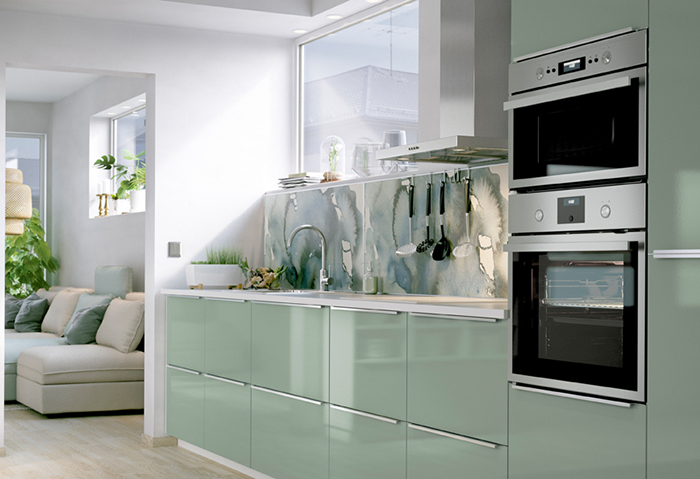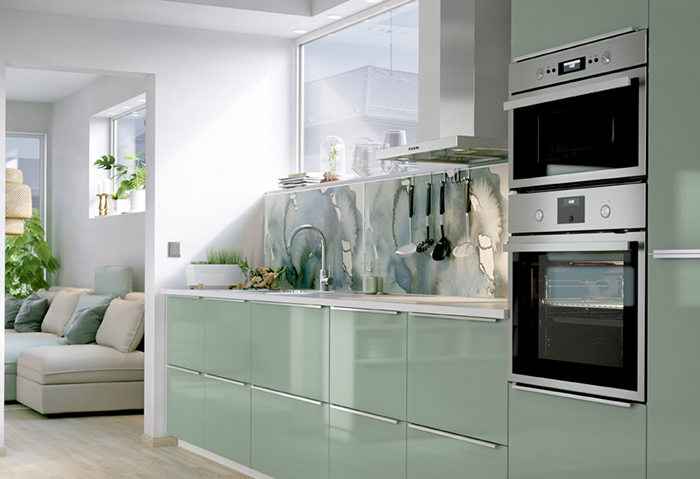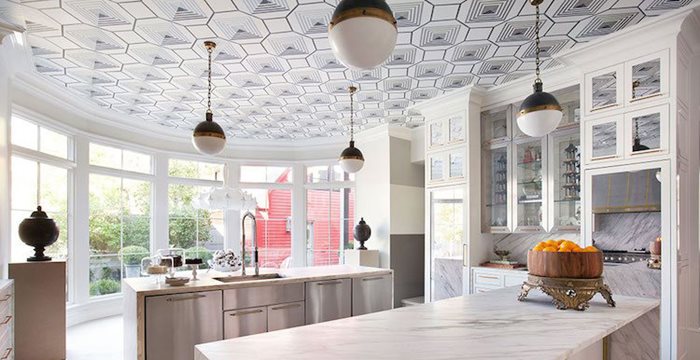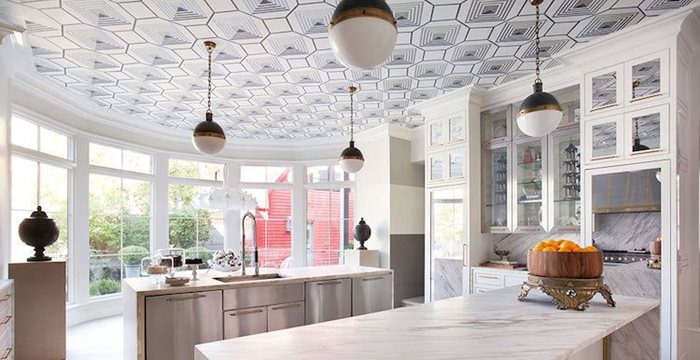 Source : DEAVITA.fr
We're all familiar with accent walls, but nowadays, accent ceilings are all the rage. If you're brave enough to tackle this trend, try adding wallpaper with a bold pattern. You can also paint your ceiling in bright or dark colours. It's a great way to give your kitchen a quick makeover!
Plants everywhere
The indoor plant trend has been around for a while now, and it's not going anywhere! This year, go for spotted plants to stay trendy.
Sage green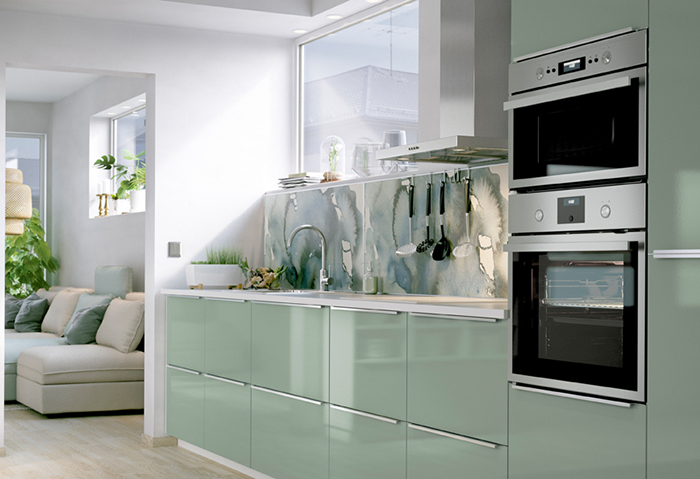 Source : IKEA
Sage green is definitely this year's colour. It's all about getting back to nature, and getting back to basics! For the full effect, paint a wall or change your cabinets. If your budget's a little tighter, you can always go for sage green dishes or accessories—embrace the trend without breaking the bank!
Warm metals
Rustic metals in warm tones have been in style for a few years now. Think brass, copper, bronze and oxidized metal. Whether for a sink, drawer handles or a light fixture, these materials will give your kitchen instant chic.
Integrated sinks
Integrated sinks are completely integrated (obviously) into your countertop. You'll love them for their minimalist look and easy upkeep.
Black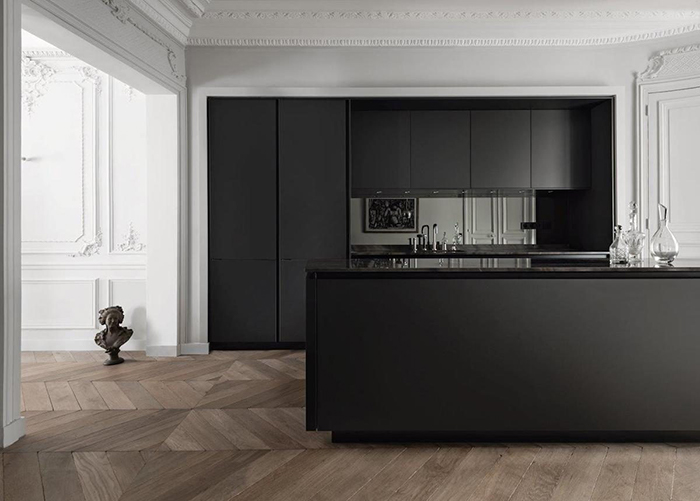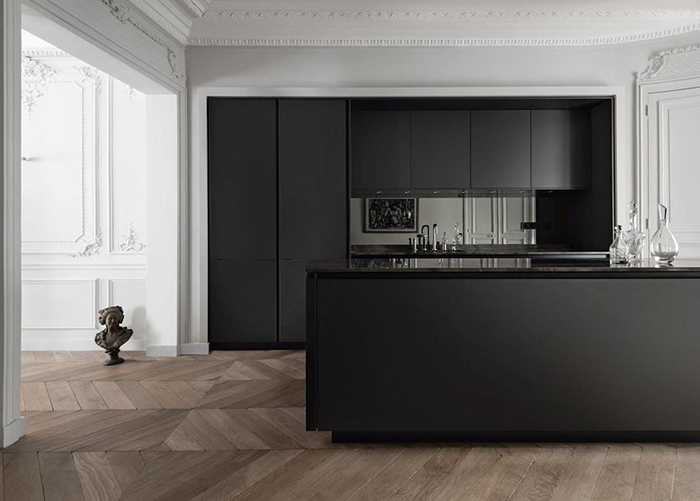 Source : Clem Around The Corner
These past few years, white has been everywhere. Now it's black's time to shine! This colour allows you to add contrast to a room. Not looking to repaint? Integrate this trend with star accessories such as chairs or appliances.
Terrazzo
Who remembers this trend from the '70s? It's back! Terrazzo is made up of small pieces of granite or marble bound together. You can find it in flooring and countertops. For a more discreet effect, try it on a small area like your entrance or the front of your house.
Carpets
Surfaces made of marble or other raw materials can give your kitchen a cold look. Add some warmth, both literally and figuratively, to your kitchen with a carpet and keep your toes warm all winter!
Vintage-looking light fixtures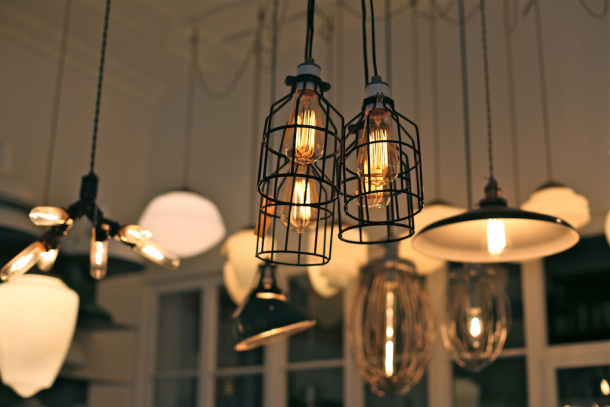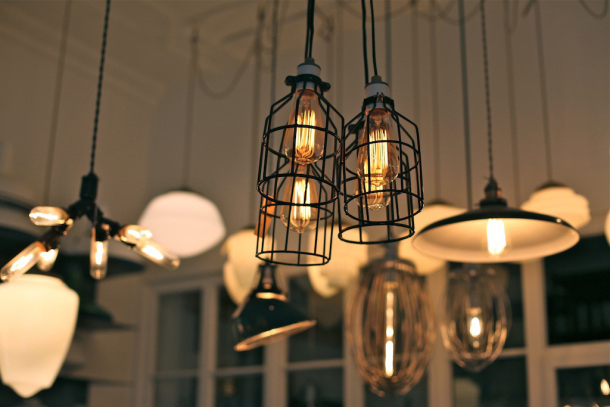 Source : Quincaillerie Luminaire
You've seen them in all the deco magazines: antique luminaries are back with a vengeance. Industrial-looking suspended or floor lighting made of ancient metals are the hot ticket for 2018.
Wooden cabinets
You can't go wrong with the classics. This year, wooden kitchen cabinets are back in style. Go for raw materials with a natural finish (bye-bye varnish!). We love the warm, clean look that wood brings to a room—the Scandinavian influence is in full effect!
Key takeaways
Sage green is definitely this year's colour
This year, wooden kitchen cabinets are back in style. Go for raw materials with a natural finish (bye-bye varnish!)
Carpets, light fixtures or a new coat of paint on the ceiling can completely transform your kitchen without you having to renovate everything.