by Carlo Sardelli
As potential home buyers face new mortgage rules, alternative lending can be a worthwhile solution for those willing to look beyond their traditional banks.
Change is the only constant. That can be said about many things and, most recently, about the borrowing market here in Canada. In an already rising rate environment, the Office of the Superintendent of Financial Institutions (OSFI) has introduced new rules that could make obtaining a mortgage more challenging for some.
With stricter qualification rules and a stress test for both insured and uninsured borrowers (i.e. whether or not a qualifying down payment is made) in place since January 2018, those who may have previously been approved for a mortgage will find themselves refused. Many are looking to alternative lending solutions – namely with a mortgage broker – outside of those offered by traditional banks.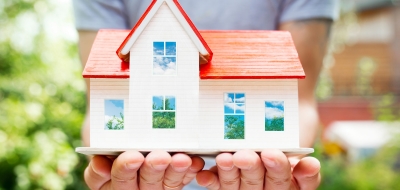 Alternative lending – how it can work for you
This isn't just for those with bad credit history. Not meeting the new OSFI requirements could be a reality for anyone: from the self-employed to those in the midst of refinancing or consolidating personal debt, or maybe first-time home buyers or someone buying a secondary property as part of a special project. The point is, this is a promising and viable solution worth exploring for many who think they've hit a snag in their home-buying or refinancing situation.
Alternative lending isn't just for those with bad credit history
As the saying goes, with change comes opportunity
The bank has declined your mortgage application due to these new requirements, but there's still hope; whether it's to buy a family home or a secondary property you've been eyeing, consider taking the time to look at what alternative lending options are available to you. You'll find that a mortgage broker can present attractive terms that meet your needs.
3 things to know about alternative lending
1. Only available through a mortgage broker
There are options with lending institutions outside of the traditional banks for those who have been thinking about a project for a long time and want to see it through. Mortgage brokers work with you to discuss your current project(s), your financial situation, and what ultimately works best for you! Unlike a bank, mortgages are all they do.
2. Regulated and flexible
Alternative lending and the mortgage brokers that offer it are regulated. These regulatory bodies, which vary by province, ensure that clients are protected by sound broker practices. However, the main difference is that they have more flexibility to take on clients who may not meet the stricter requirements imposed by OSFI.
Obtaining an "alternative mortgage" is really not all that different from what you might get at a bank.
3. Like a typical bank mortgage
Obtaining an "alternative mortgage" is really not all that different from what you might get at a bank. Available terms and options are similar, however, a mortgage broker will look further into your financial situation to offer you a competitive rate and ultimately, a sensible overall solution for your circumstance.
Yes, it is true that since the beginning of this year, regulations have made borrowing a little more difficult. But it's not the be-all and end-all to your goals – time to give alternative lending a second glance.