An Eco-Friendly Halloween
by
Multi-Prêts Mortgages
Soon, on Halloween night, witches and wizards will swarm into the streets to go on a wild scavenger hunt for candies. Like every year, parents will use their creativity to make the evening both festive and safe for their "little monsters". But why not celebrate keeping the environment in mind by reusing and recycling?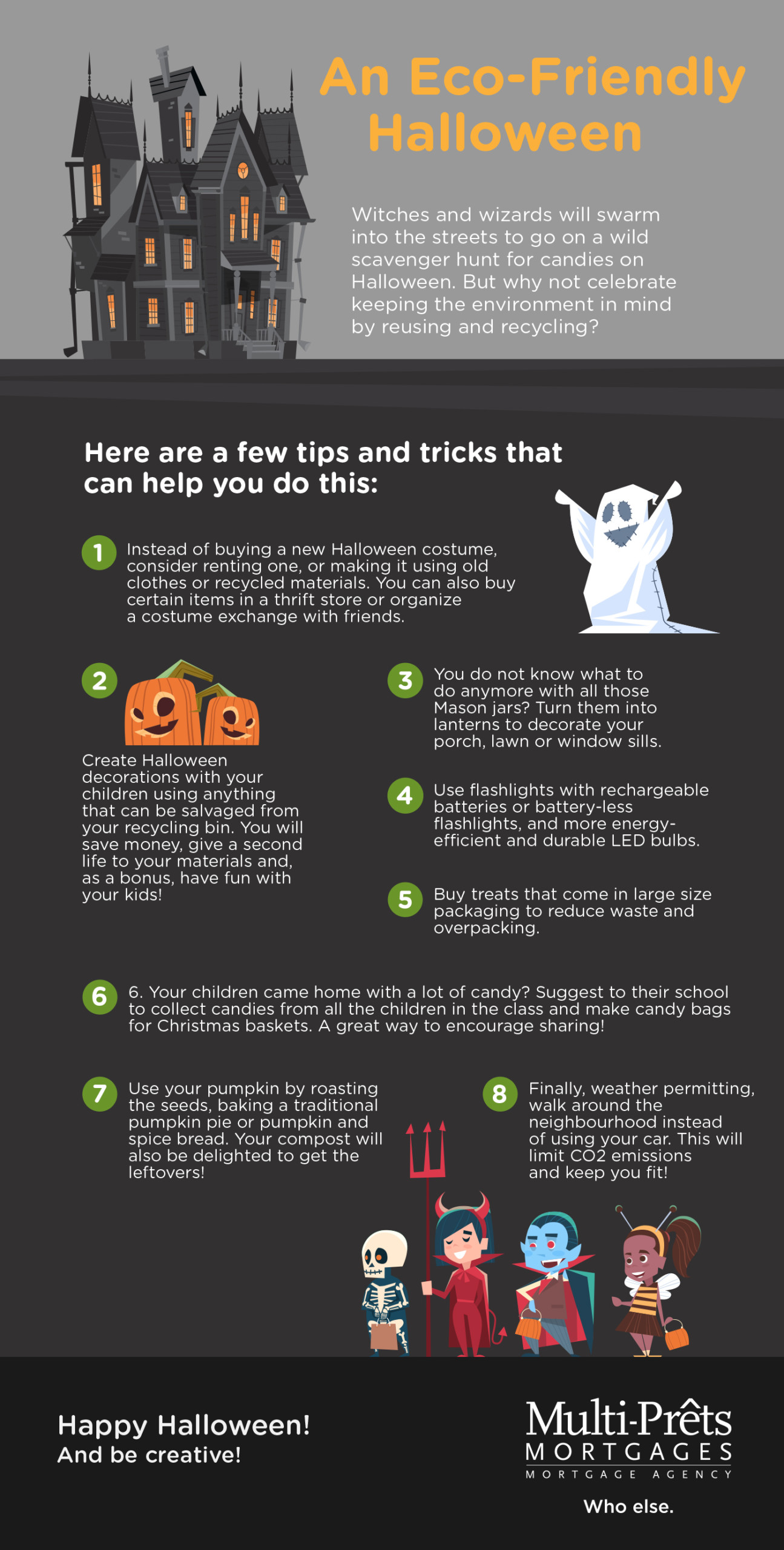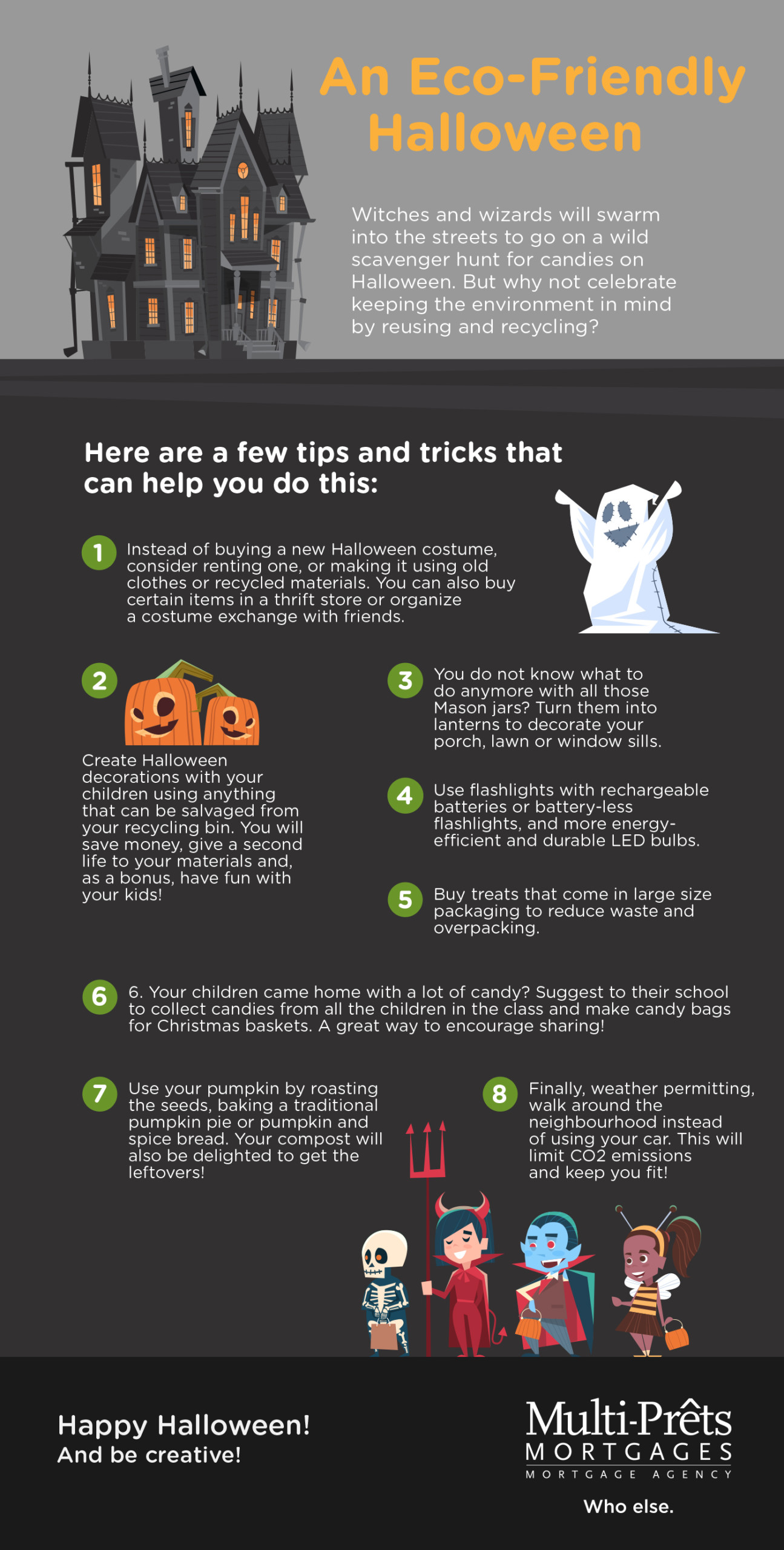 Here are a few tips and tricks that can help you do this:
Instead of buying a new Halloween costume, consider renting one, or making it using old clothes or recycled materials. You can also buy certain items in a thrift store or organize a costume exchange with friends.
Create Halloween decorations with your children using anything that can be salvaged from your recycling bin. You will save money, give a second life to your materials and, as a bonus, have fun with your kids!
You do not know what to do anymore with all those Mason jars? Turn them into lanterns to decorate your porch, lawn or window sills.
Use flashlights with rechargeable batteries or battery-less flashlights, and more energy-efficient and durable LED bulbs.
Buy treats that come in large size packaging to reduce waste and overpacking.
Your children came home with a lot of candy? Suggest to their school to collect candies from all the children in the class and make candy bags for Christmas baskets. A great way to encourage sharing!
Use your pumpkin by roasting the seeds, baking a traditional pumpkin pie or pumpkin and spice bread. Your compost will also be delighted to get the leftovers!
Finally, weather permitting, walk around the neighbourhood instead of using your car. This will limit CO2 emissions and keep you fit!
Happy Halloween! And be creative!
Share
1
An Eco-Friendly Halloween
https://www.multi-prets.com/en/knowledge-center/an-eco-friendly-halloween/
en
https://www.multi-prets.com/en/
Multi-Prêts Mortgages
serviceclientelecdp@multi-prets.ca
1-800-798-7738
https://www.multi-prets.com/wp-content/themes/mph/images/logo_en.svg
https://www.facebook.com/Multipretshypotheques/
https://www.linkedin.com/company/multi-prets-hypotheques-mortgage-/
https://twitter.com/MultiPrets