In this article:
Simon: A young professional looking to buy his first property
Fabienne and Normand: Realizing a long-time dream
Andrée and Roger: Securing the means for urgent repairs
A solution to suit your situation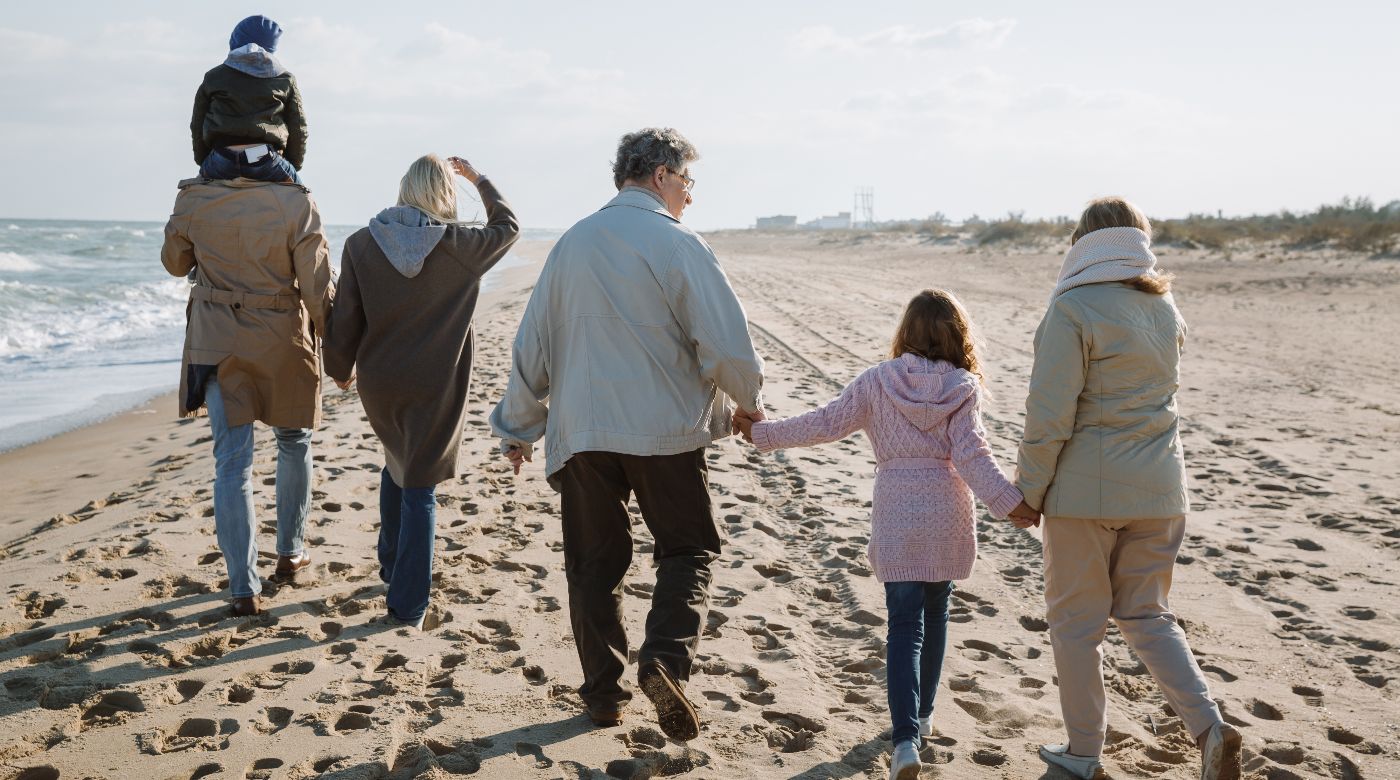 Most home buyers take out a mortgage when they purchase a property. However, mortgage needs aren't necessarily the same for a 25-, 45-, and 65-year-old. To show you what we mean, we're sharing the story of the Fournier family: son Simon, parents Fabienne and Normand, and grandparents Roger and Andrée.
Simon: A young professional looking to buy his first property
A young IT technician, Simon has lived alone in his Montreal apartment for several years. While he loves his home in Rosemont, he's thinking of becoming a homeowner soon.
Since he doesn't have the budget to purchase a house in Montreal, Simon wants to buy a condo. He doesn't have the time (or desire) to look after a big property anyway!
Since it's a seller's market these days, Simon knows he'll need to be well prepared if he wants to stand out.
He does his homework before setting out to look at properties. He gets a clear idea of his financial situation and calculates his borrowing capacity using the Multi-Prêts mortgage calculator.
Having determined his borrowing capacity, Simon realizes that he should seek additional funding to cover his down payment, which will be 5%. Fortunately, he's been making regular RRSP contributions since he started working. This means he'll be able to use the funds in his RRSP (up to $35,000) under the Home Buyers' Plan (HBP).
He's also eligible for the First-Time Home Buyer Incentive, a government program that allows him to obtain, under certain conditions, 5% or 10% of the purchase price of his property for the down payment.
Though Simon is eager to start looking at condos, one final step remains: getting a mortgage pre-qualification. This will let him know exactly how much he can borrow, not to mention give him credibility in the eyes of sellers. Plus, he can have his mortgage pre-qualified from the comfort of his own home in less than five minutes.
After several weeks of visits, offers, and counter-offers, Simon finally finds the property of his dreams. It's not in Rosemont, but on Montreal's South Shore, an area he doesn't mind living in since his office is downtown and he works remotely a few days a week.
To get the best possible offer, Simon contacts a Multi-Prêts broker, who helps him secure his mortgage. He chooses a five-year closed mortgage amortized over 25 years, which makes it easier for him to calculate his budget.
Following weeks of anticipation, Simon is finally ready to move into his new condo. He couldn't be prouder!
Fabienne and Normand: Realizing a long-time dream
Fabienne and Normand have kept busy since Simon left home. In addition to taking care of Geneviève, who's still a teenager, the couple intends to buy a cottage soon.
They plan to spend most of their summers there, even when they're working. Both work remotely full-time, which gives them a lot of freedom.
To finance their project, Fabienne and Normand are thinking of using some of the equity in their Brossard home through mortgage refinancing. This mechanism allows them to re-borrow up to 80% of the value of their home (minus what's left to be repaid).
Fabienne and Normand know that refinancing their mortgage will increase their debt-to-equity ratio. However, the cottage will increase the value of their assets, and they stand to make a good profit when they sell a few years down the line.
Andrée and Roger: Securing the means for urgent repairs
Since retiring about five years ago, Andrée and Roger have never been more active. Roger is an avid photographer, while Andrée dedicates much of her time to volunteer work.
Both in excellent health, the two still live in the house where their son, Normand, grew up. They have no desire to move to a seniors' residence, whether in the short or long term. They enjoy living on their property in Le Vieux-Longueuil, especially since they paid off their mortgage a few years ago.
At the same time, Andrée and Roger are aware that work needs to be done quickly to prevent the value of their home—and their quality of life—from declining. They already know that the windows will have to be redone, and it's possible that the roof and French drain will need replacing.
The retirees initially wanted to use a home equity line of credit. Given the scope of the work, however, they end up taking out a reverse mortgage.
This type of financing allows homeowners aged 55 and older to borrow up to 55% of the current value of their property. Unlike with a regular mortgage, repayments are made only upon the sale of the property or the death of both borrowers. Monthly expenses therefore do not increase.
In short, thanks to their reverse mortgage, Andrée and Roger will be able to continue finding pleasure in their hobbies—without worrying about a leaky roof!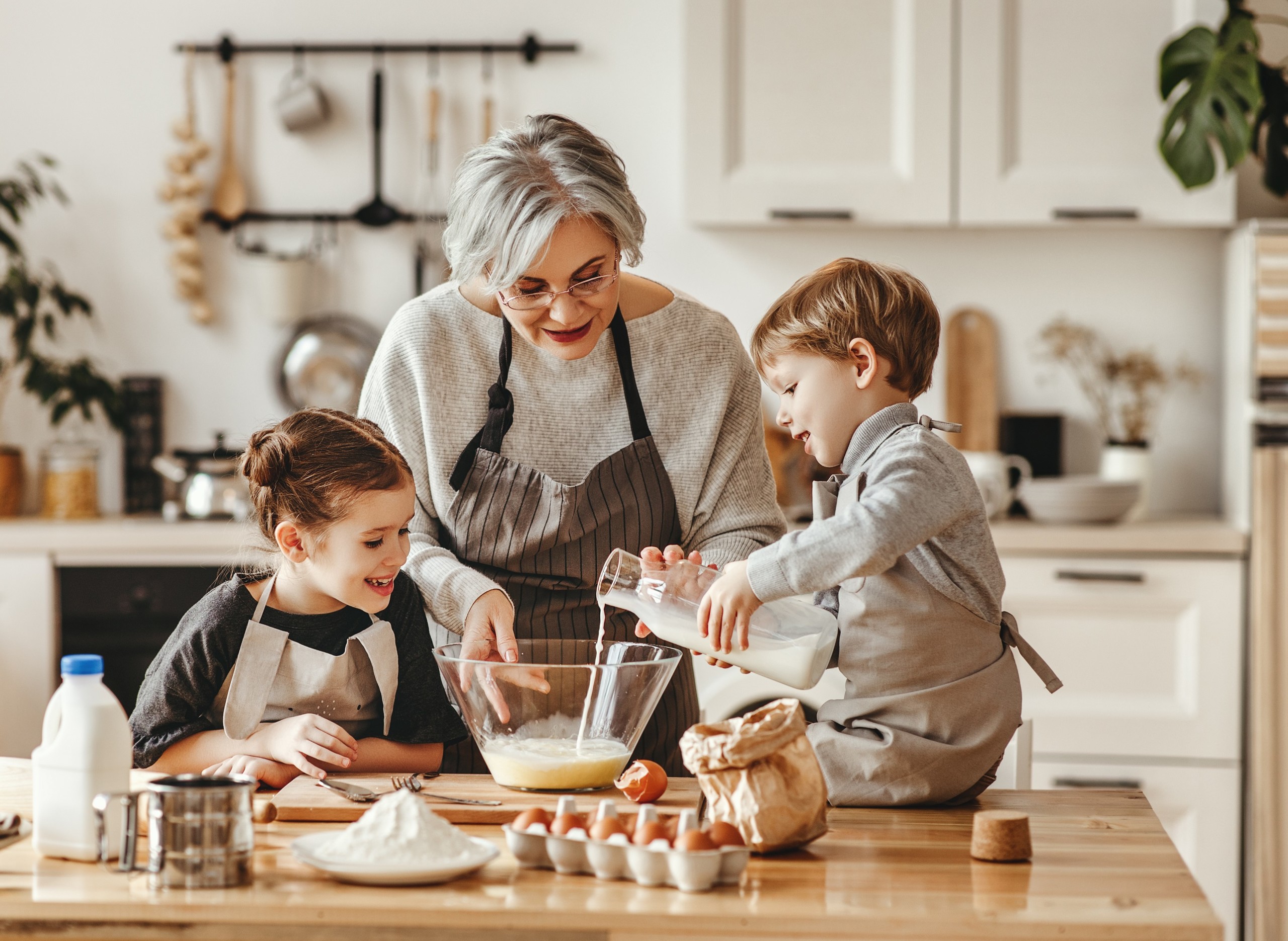 A solution to suit your situation
As the Fournier family shows, your ideal mortgage changes with your age, family situation, and plans. If you're a first-time buyer, you may be aiming for a 25-year amortized mortgage with a 5% down payment. If you're a parent with kids still living at home, you may be more interested in refinancing your mortgage to renovate or purchase a cottage or income property. And if you're retired, a line of credit or a reverse mortgage can help you finance repairs and renovations, carry out projects, or simply pay your debts and bills. No matter the circumstances, count on your Multi-Prêts broker to be there to help you to find your perfect mortgage.
Key takeaways
Millennials should make sure they can afford at least a 5% down payment when purchasing a property. The HBP and First-Time Home Buyer Incentive can provide additional financing.
Mortgage refinancing is a good tool for couples and homeowners who want to renovate or purchase an income property or cottage.
A reverse mortgage allows you to borrow up to 55% of the value of your home without having to make monthly payments.