by Multi-Prêts Mortgages
What you'll learn
The growing appeal of suburbs and rural areas
A new demand for homes with office space
The surging popularity of cottages up north
Deserted downtown office towers
The revival of coworking spaces
The effects of remote work on the real estate industry

The ongoing health crisis has changed many workers' daily routines. Whereas only 10–15 percent of employees worked remotely before the pandemic, almost 40 percent have now set up shop at home. As lockdown measures ease, some will return to the office, but researchers expect that 20–25 percent will continue to work from home. This new reality is likely to change the face of real estate in the coming months.
The growing appeal of suburbs and rural areas
The COVID-19 pandemic has spurred many home buyers to flee the city and settle in suburban or rural areas. The widespread adoption of remote work has certainly contributed to this trend.
Working remotely means that employees no longer have to worry about the distance between their home and employer. They also save time and money by avoiding a daily commute—another undeniable advantage of working from home.
Property sales in the second quarter of 2020 revealed that Quebec's rural areas have a growing appeal. Sales soared in these regions, whereas homes in the usually sought-after neighbourhoods in major city centres were less attractive to potential buyers.
While many remote areas have struggled to keep their residents in recent years, they may soon become a refuge for urbanites, leading to the emergence of new real estate projects throughout la belle province.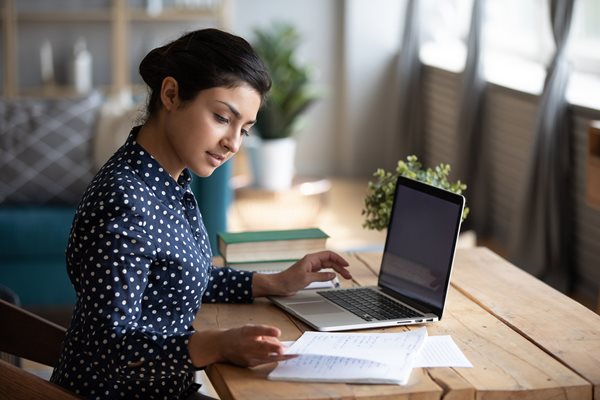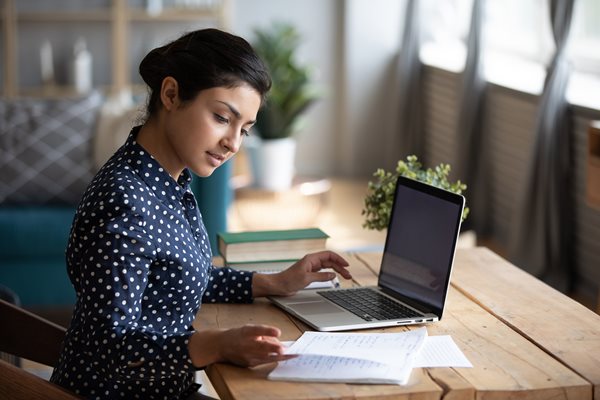 A new demand for homes with office space
While working from home has many advantages, it requires discipline, autonomy, and focus. Many working parents learned this first-hand as school closures left them housebound with their children this spring and summer.
These days, new buyers are looking for properties with an extra room or office space. For many remote workers, toiling at the kitchen table or in the middle of the living room 35 or 40 hours a week is no longer an option. That means homes with three or more bedrooms, mainly found—you guessed it—in suburban and rural areas, are likely to become even more popular.
In addition, the rise of remote work is expected to affect home building trends. More properties will feature office space to meet this new demand in the medium term.
The surging popularity of cottages up north
The dramatic shift to remote work has also had a direct impact on cottage sales—and prices! Bidding wars, which tend to be prevalent in major city centres, have become more frequent in recent months, causing price spikes among properties in the Laurentians, the Eastern Townships, Lanaudière, and other regions.
This surge in popularity is understandable. Cottages promise peace and tranquility, and are usually less expensive than suburban homes of comparable size. They also tend to come with a large yard and lake access. For remote workers looking to acquire a first home or move away from the city, this type of property is an excellent choice.
Cottages have also attracted travel enthusiasts who haven't been able to leave the country in recent months. These properties can be an appealing alternative for summer or winter vacations. Plus, if the owners work remotely, they can stay all year round!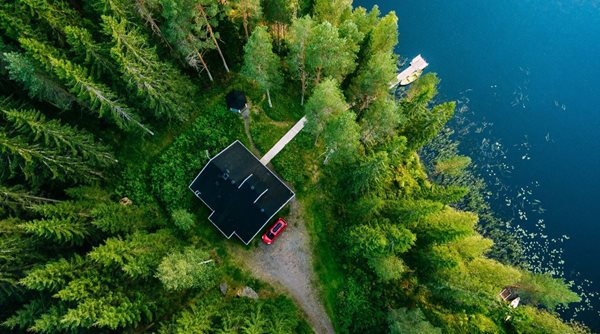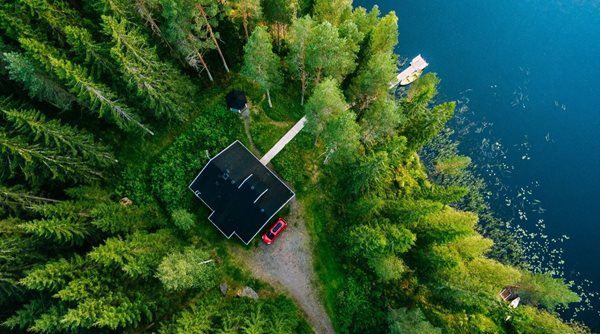 Deserted downtown office towers
With remote work becoming the new normal, office towers have practically emptied: only 5–10 percent of the workspace is currently being used by companies in Quebec.
If this trend continues in the coming years, experts predict that companies based in downtown Montreal will reduce their office space by at least 5 percent. As we're currently seeing, only a small portion of their employees would be coming in to work on-site.
Falling demand for office space will undoubtedly have an impact on the downtown area. Already, many commercial buildings have begun to lose value, and experts fear that office towers may be next. Downtown tenants are likely to be more cautious and sign short-term leases, which often span 12 months, to better meet the unexpected challenges caused by the coronavirus.
The revival of coworking spaces
Before the pandemic, coworking spaces were riding high. However, with the implementation of physical distancing measures, they've seen a significant decline in clientele.
While they can't accommodate as many people, coworking spaces are expected to make a comeback. Remote workers who miss human interaction or who can't afford a home office, or companies wanting to hold low-cost team meetings, may turn to this type of service in the coming months.
Coworking space owners will nevertheless need to redesign their premises to comply with public health rules
The effects of remote work on the real estate industry
There's no doubt that remote work will continue to be popular in the coming months and years. The real estate market will be one of the first sectors of the industry to be affected by this new trend. As we've seen, an increasing number of buyers will be looking for large properties far from major city centres. It remains to be seen how Quebec's rural areas will manage this new urban exodus, the scope of which is still unknown. Key takeaways
With the rise of remote work, properties in the suburbs and in remote regions will be more attractive to buyers.
Properties with office space will become increasingly popular.
Only a small percentage of employees will continue to work in downtown office towers.
Coworking spaces have seen a decline in popularity in recent months, but the wide-scale implementation of remote work policies could give them a second wind.