by Multi-Prêts Mortgages
In this article
Determine your needs and budget
Clearly define your workspace
Purchase ergonomic office furniture
Ensure sufficient storage space
Figure out your electricity and internet requirements
Personalize your office
Working remotely has become the new normal for many employees. It's possible that you've been working from home for the past several months. Whether this change is recent for you or not, you need to be able to count on a functional, ergonomic home office. Otherwise, your productivity, creativity, and health might suffer. Fortunately, setting up an effective home office is easier than you think. Here's our expert advice.
Determine your needs and budget
Start by determining your needs and budget. The layout of your office will largely depend on your profession and the amount of money you're willing to invest. For instance, an architect won't have the same needs as an office automation technician.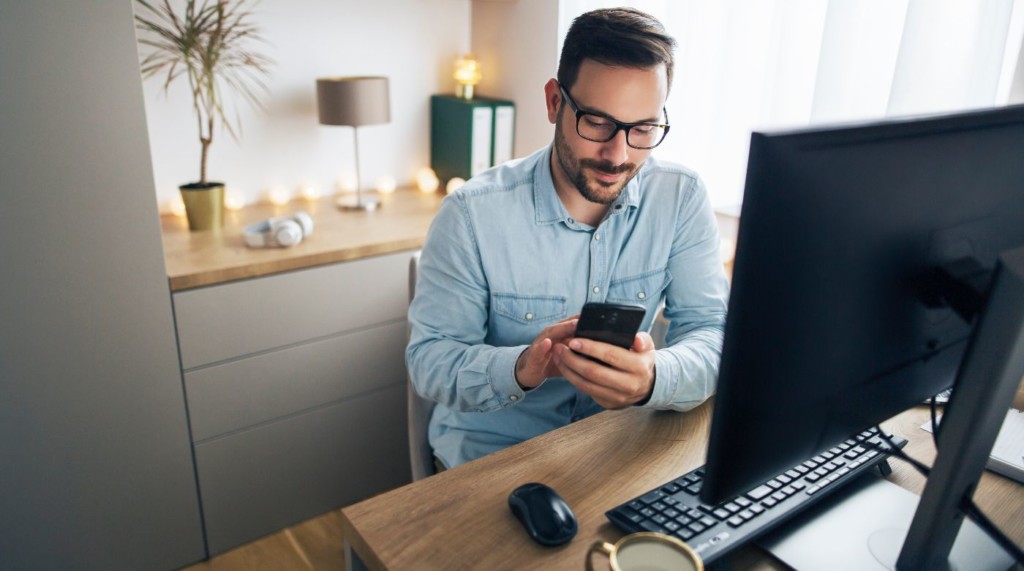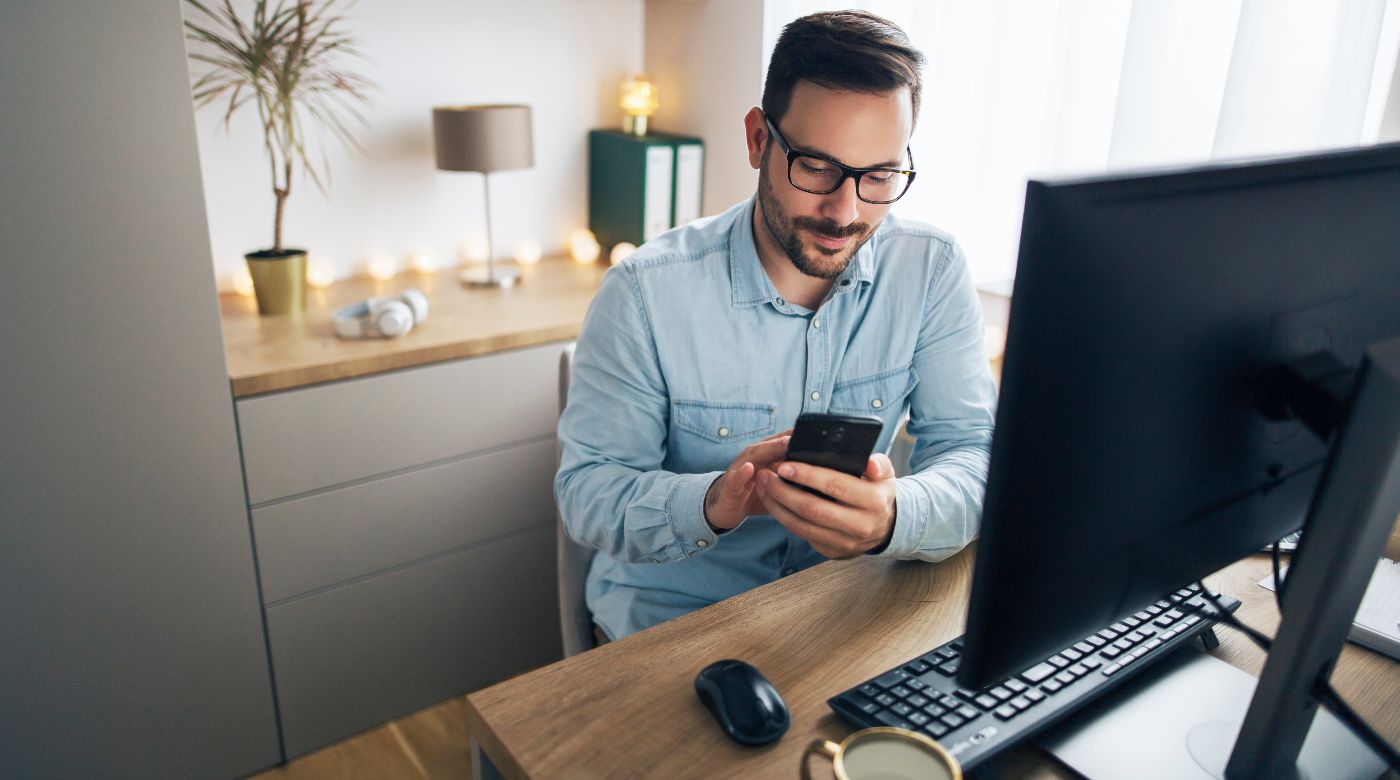 The same is true if you have a limited budget. You'll probably have to make some compromises. You may have to reconsider the room's decor or opt for more affordable furniture. But even with limited resources, you can still create an office that fosters productivity. Plus, nothing is stopping you from improving it gradually over time, as your finances permit.
Clearly define your workspace
Distractions are the remote worker's biggest enemy. If possible, choose a closed room for your office. Ideally, it should be far from the busiest areas of your home, like the rec room or living room. If other people are home, you can simply close the door to get some peace and quiet.
Be sure to choose a room that gets plenty of natural light. Sunlight will help you maintain a good level of energy throughout the day. Light in short supply? Add several sources of artificial lighting, such as a dimmable light fixture and a desk lamp.
If you don't have an extra room in your home, why not set up a workspace in your basement, dining room, or living room? Just avoid setting up your office in your bedroom. You'll be inclined to work longer hours and have trouble switching off at night and on weekends.
Don't forget to clearly define your workspace from other areas of your home, whether it's by putting up wallpaper or painting the walls.
Purchase ergonomic office furniture
You're going to spend long hours at your desk. To prevent muscle soreness, tendinitis, or backaches, purchase ergonomic office furniture.
A good desk chair should have multiple settings that allow you to adjust the height, depth, and angle of the seat, as well as the angle of the backrest, armrests, and lumbar support.
If your budget permits, get a desk that can be adjusted to suit your height. This will help you work in an optimal sitting position.
Ensure sufficient storage space
Even in our digital era, your home office should have at least one place where you can store all your papers.
Depending on your needs, you can purchase a filing cabinet or a bookcase. Short on space? Install wall shelves or buy a rolling filing cabinet that slides under your desk when you aren't using it.
Storage space will keep your office tidy and organized so that you can find a contract or invoice in a jiffy.
Figure out your electricity and internet requirements
Wherever you set up your office, make sure you can easily plug in your computer and other devices. If your workspace has few or no electrical outlets, you may need an extension cord or a surge protector. Make sure to tuck them away so you don't trip on an unsightly tangle of wires.
Your internet connection can also be an issue if you're too far from your router. Be sure to check your internet speed (there are a number of online tools for that) before setting up your workstation.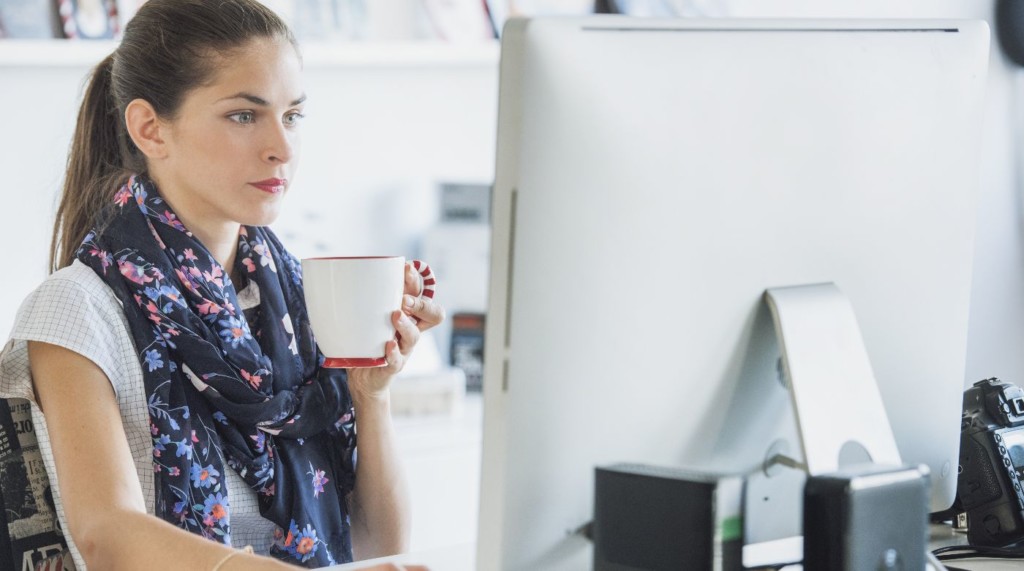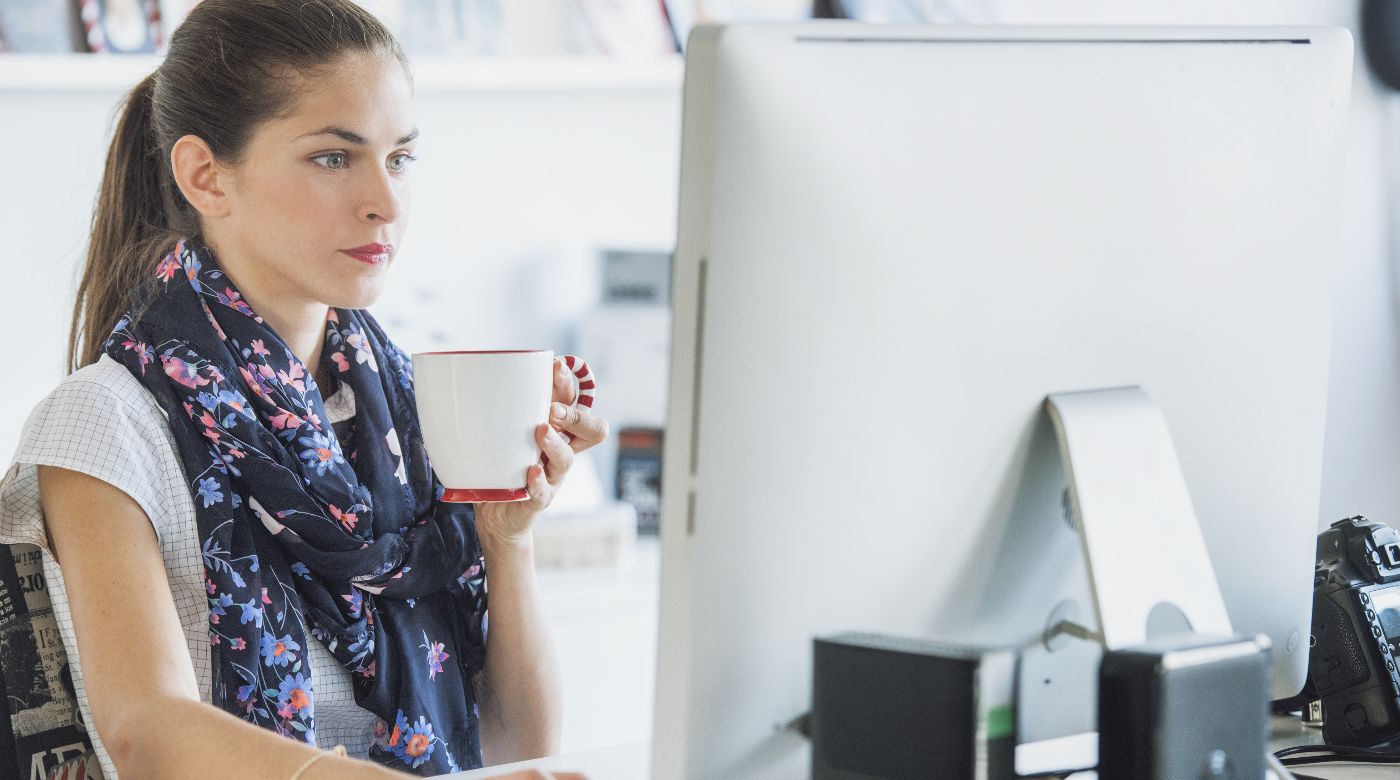 Have a bad internet connection? Change your plan. If you regularly need to download large files as part of your job, choose a plan with a high data allowance to avoid expensive overage charges.
If your internet is always slow, the problem may lie with your router, as this type of device has a limited range. Try moving it closer to your computer or vice versa. If this is not possible, replace your current device with a long-range router or mesh network (multiple sources of Wi-Fi that can be installed around your house). There are also range extenders that let you link your router to your computer. Your internet service provider can undoubtedly help with this.
In addition to improving file download speed, a good internet connection makes for smoother video conference calls.
Personalize your office
Home offices are often the last rooms to be spruced up. But the right decor can make your workspace warm, inviting, and more pleasant to spend time in.
If your office is in a closed room, give it a new paint job. Opt for light, neutral tones. You can also paint an accent wall to give the space a punch of bright colour: think green or yellow.
Add some decorative objects so that your room better reflects your personality. Framed photos are great wall decor options, while plants, vases, and knick-knacks add a personal touch, especially in open-area workspaces.
While remote work seemed like a temporary solution in the spring of 2020, it's now clear that it's here to stay for the foreseeable future. So, you might as well have the right set-up!
Key takeaways
Set up your workspace in a quiet, well-lit area.
Have enough filing cabinets and bookcases to store all your files.
Make sure you have a good internet connection.
Invest in ergonomic office furniture to prevent aches and pains.
Add a personal touch with paint, wallpaper, picture frames, and knick-knacks.