How to spruce up your home without breaking the bank
In this article
Paint your walls
Refresh your cabinets
Put up wallpaper
Decorate your rooms
Improve your lighting
Move your furniture
Contrary to popular belief, you don't have to spend a fortune to improve the appearance of your home. Often, a few small upgrades are enough to breathe new life into an outdated house or condo.
Paint the walls . . . and the floors!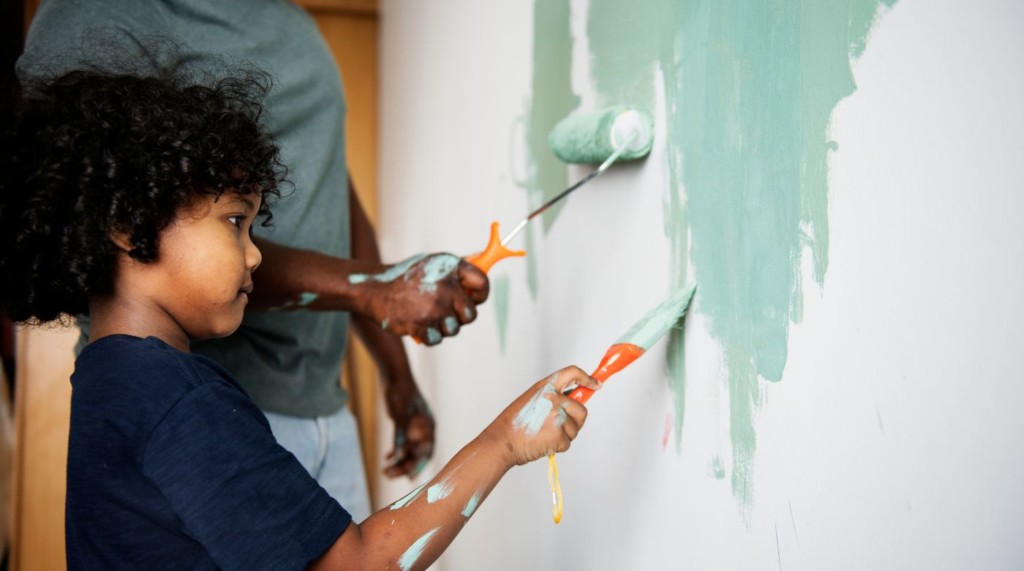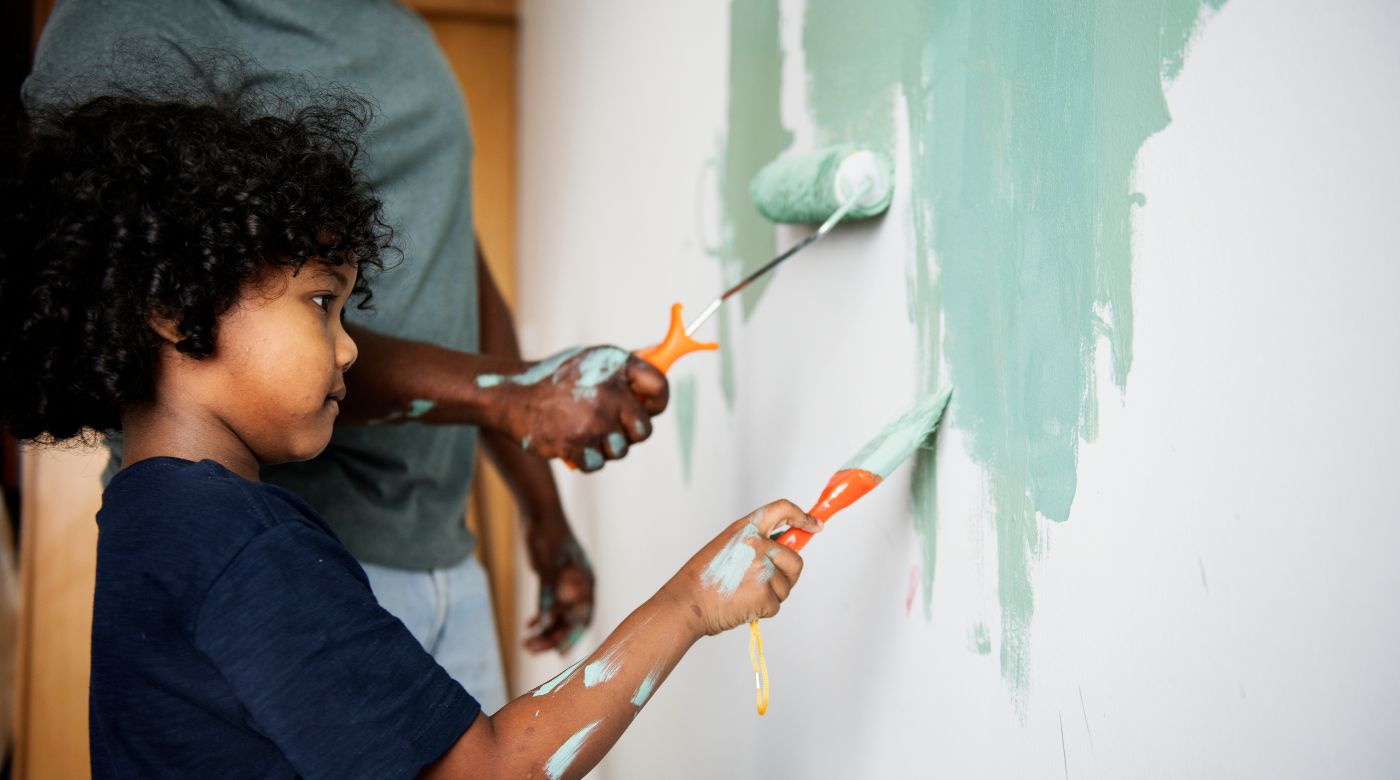 Are your wall colours too dark, faded, or out of fashion? Grab some rollers and freshen up the place with a new coat of paint! Painting is one of the easiest and most affordable home improvement projects. Even less-than-handy homeowners can do it without much difficulty.
Paint is often underestimated, but it can significantly elevate a space. Dark walls make a room look smaller and more cramped, whereas light walls brighten things up and promote calm and tranquility. They can even make your home seem bigger!
Although lighter hues are in, there's nothing to stop you from adding a splash of vibrant colour or painting an accent wall to give the place some character.
That said, make sure your wall colours complement your furniture, flooring, and decor so you don't end up feeling like you're living in a rainbow. For instance, grey walls highlight white furniture. It's also important to coordinate colours to ensure a smooth transition from one room to another.
If you decide to tackle the bathroom or kitchen, choose paint that offers extra protection against mould and dirt.
Are you sick of the linoleum in your kitchen or bathroom? If you don't have the budget to replace it, try repainting it! You'll feel like you have a brand-new floor. Make sure your surface is clean before you apply the paint, and look for a product specially designed for linoleum or tile floors.
Refresh your cabinets
Have your melamine cabinets become an eyesore? Before you rush to buy new ones, consider repainting them. You'll save hundreds of dollars and feel like you've redone your entire kitchen. For a perfect finish, make sure you use melamine paint, as well as rollers and brushes designed for this type of project. Employees at your local hardware store can show you the right products.
If you'd like to completely change the look of your cabinets, cover them with wainscot panels. This affordable material is available at most home improvement stores.
If your cabinets can't be repainted, simply remove the doors and fill in the hinge holes with wood filler. Open shelving is a great way to make a kitchen seem more airy and modern. If you like, you can even paint the back of your cabinets a bright or dark colour to create a striking contrast.
To give your kitchen a clean, professional look, install a curtain rod above your sink. Add small hooks and baskets for hanging your sponges, rags, and paper towels. This will free up space on your counter. If you don't like the colour of your rod, repaint it using a product that's suitable for the material.
Brand-new stairs
Redoing interior stairs is expensive. Fortunately, there are a few simple and affordable ways to give your stairway a facelift!
If you have an old-fashioned stair runner, replace it with a new one. You can also repaint the stairs to give them a more modern look. Keep in mind that if you choose this option, you'll probably need to sand the steps to get a flawless finish. You'll also want to get a durable, hard-wearing paint, as the stairs are one of the busiest areas of the house. When it comes to choosing colours, you have many options. You can paint the steps and risers to match, or pick two different colours for contrast. Currently, dark steps are very popular, while white risers are becoming more common.
Does your stairway lack a handrail? Get one installed! It will add a modern touch and make your stairs much safer. If the existing handrail is outdated, replace it with a newer model.
Put up wallpaper
Wallpaper has evolved quite a bit in recent years. Today, it comes in every colour, finish, and pattern you can think of. Some companies even print custom designs.
The biggest advantage of wallpaper? It brings style into a room at low cost. You can give a small room more depth by installing wallpaper with a floral or forest-inspired pattern, for example.
As with painting, you don't need to hire professionals to put up wallpaper. You can easily do it yourself! There's also self-adhesive wallpaper, which requires even less equipment.
Decorate your rooms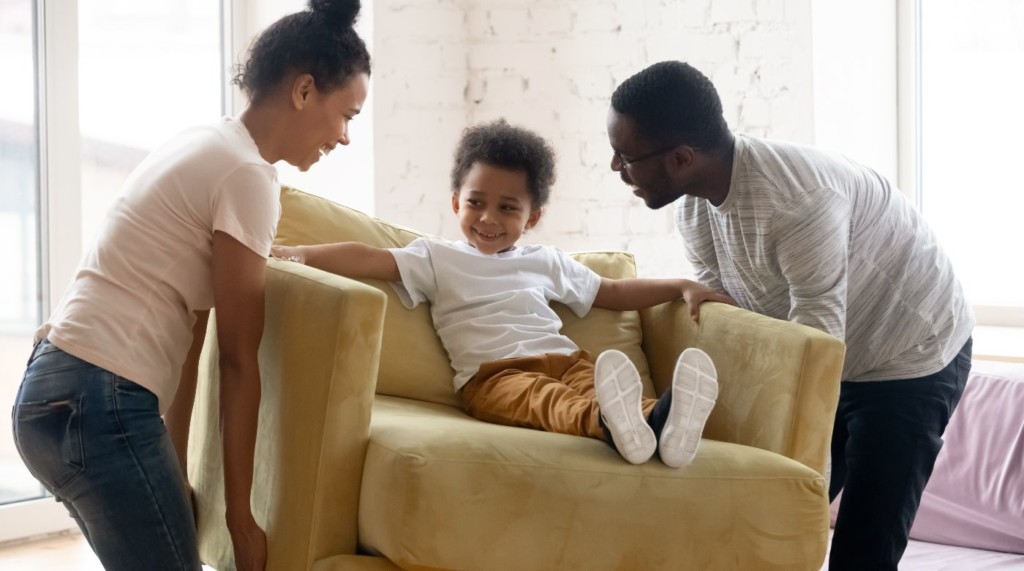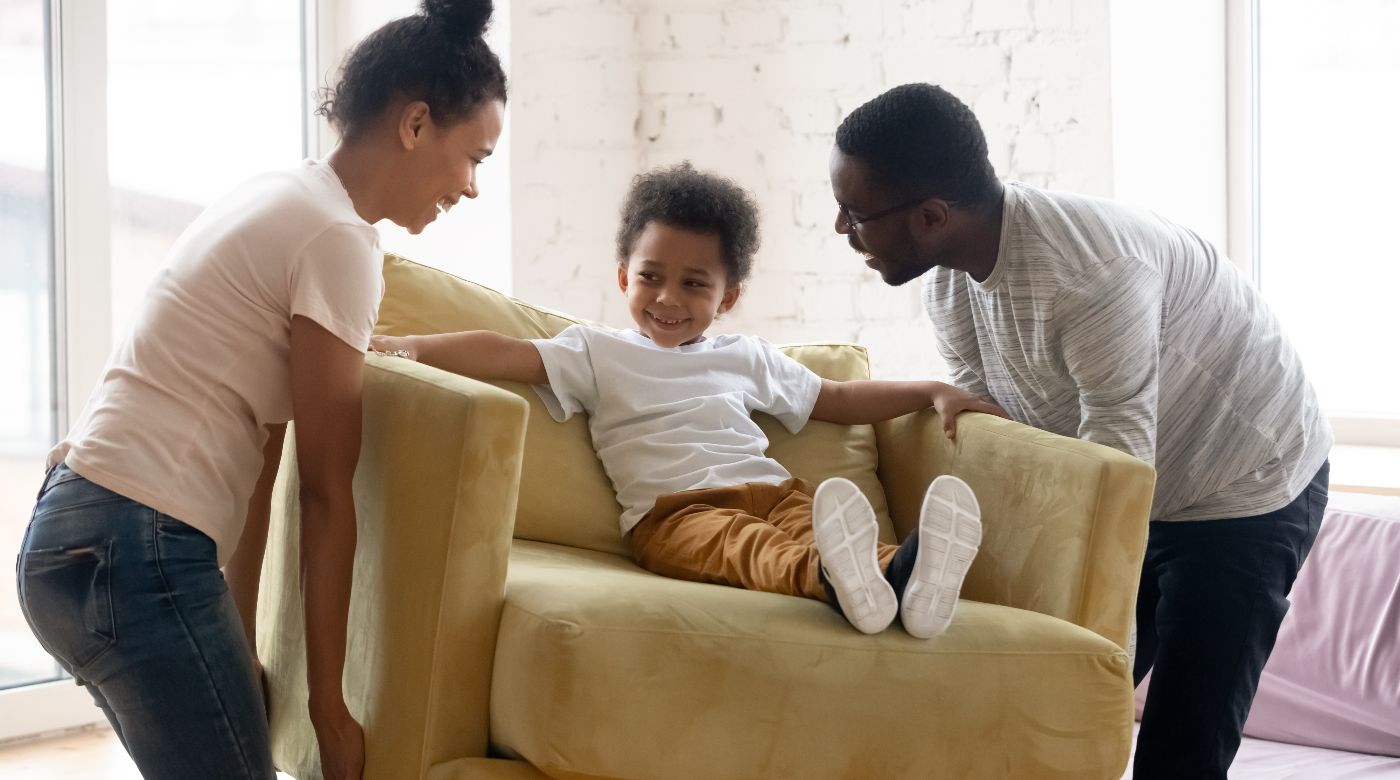 Decorative items are a great way to personalize your space.
Why not go through the photos that have been gathering dust in your closet and hang them up? If you're a craft enthusiast, consider using wood, cardboard, or even tree branches to make original photo frames.
You can also find affordable frames at most dollar stores if you're not a DIYer. Feel free to play with size and colour for a modern look.
Attractive windows can really transform a room, so you may want to give them an upgrade as well. For example, you could replace your old vertical blinds in the living room with an eye-catching set of bright curtains.
Indoor plants can also help beautify your home—as long as you take good care of them! Make sure to choose plants that will thrive in the light conditions and temperature of your rooms.
Cushions also make great decorative items. They can easily freshen up an outdated loveseat or worn kitchen chairs. We suggest picking a design that matches your other furniture.
Installing simple hooks in the entryway will make the space more functional, especially if coats, mittens, and boots tend to pile up during the winter.
Improve your lighting
New lighting is sometimes all it takes to fully transform a space. If the room doesn't have a ceiling fixture, swap out the old lamps for more modern ones. If yours are still in good condition, simply get new shades. Don't forget to choose an appropriate bulb colour temperature. For instance, you'll probably want warm, white bulbs in the bedroom to create a welcoming, relaxed atmosphere.
We don't always think of it, but light fixtures can be replaced, too! The task is a little more complicated than replacing a lamp, but it's well worth the investment. If you can only upgrade one light fixture, choose the one in the kitchen, as it's the most important light source in your home.
Are you a fan of home automation? Get smart light bulbs! These colour-changing bulbs have millions of possible shades, so you can easily change the lighting to suit your mood.
Move your furniture
If you have no budget for home renos, try moving furniture around. A new layout is sometimes enough to reenergize a room. For example, you could swap your loveseat and television.
If possible, repurpose some of your rooms. If you work from home, for example, it may be time to turn your seldom-used guest room into a home office.
As you can see, there's no need to embark on expensive renovation projects to improve the appearance of your home. In many cases, simply repainting the walls, putting up wallpaper, or updating your lighting can rejuvenate your decor.
Key takeaways
Light colours can make any room look larger.
Cushions and textiles are a great way to add texture to a space.
Repainting a worn staircase can it give it a new lease on life.
Handmade frames are an affordable way to showcase photos.
Replacing old lampshades can improve a room's lighting.
Share
1
How to spruce up your home without breaking the bank
https://www.multi-prets.com/en/knowledge-center/how-to-spruce-up-your-home-without-breaking-the-bank/
en
https://www.multi-prets.com/en/
Multi-Prêts Mortgages
serviceclientelecdp@multi-prets.ca
1-800-798-7738
https://www.multi-prets.com/wp-content/themes/mph/images/logo_en.svg
https://www.facebook.com/Multipretshypotheques/
https://www.linkedin.com/company/multi-prets-hypotheques-mortgage-/
https://twitter.com/MultiPrets