Preparing your home for back to school
In this article:
Creating the perfect homework area
Designing a cozy and functional study room
Getting ready for back to school without breaking the bank
It's easier for students to learn when they have a dedicated study space at home. That goes for older kids living at home while attending CEGEP or university, too. It's important to respect their privacy by ensuring they have a comfortable room where they can study.
Creating the perfect homework area
Having a neat and functional homework area helps students stay motivated and focused throughout the school year.
Choose the space
To help your child concentrate, choose someplace quiet that's free of distractions (game consoles, TV, toys, etc.).
Ideally, a homework area should be set up in a separate room with a door. If this isn't possible, consider repurposing an unused spot, such as the space beneath the stairs or a windowsill. If you need to create an area within another room, delineate the study space with a screen, curtains, or a rug, or simply with paint or wallpaper.
Thinking about setting up a study space in your basement? Remember that the environment needs to be inviting:
Put in enough lighting to ensure it's bright enough (without being too bright)
Use a dehumidifier to get rid of any moisture in the air
Make sure the room is well heated
It'll be much more enjoyable for your child to work in a space that's welcoming and well equipped!
Organize the space
A well-organized space will encourage your child to dive into their schoolwork. Put paper, notebooks, pencils, books, and other school materials in clearly marked bins or on shelves. At the end of each homework session, make sure everything gets put back where it belongs so that the space is ready for next time!
Your child will also need a work surface. If space permits, opt for a desk (new or second-hand). You can even make one yourself by attaching varnished wood or melamine boards to two filing cabinets, small bookcases, or bedside tables. You'll find lots of easy-to-follow tutorials online.
Short on space? Try installing a sturdy retractable shelf on the wall or getting a folding table. Don't forget the desk chair: your child should be able to sit in it comfortably with their back straight and both their feet flat on the floor. Ideally, they should have a chance to try it out before you buy it.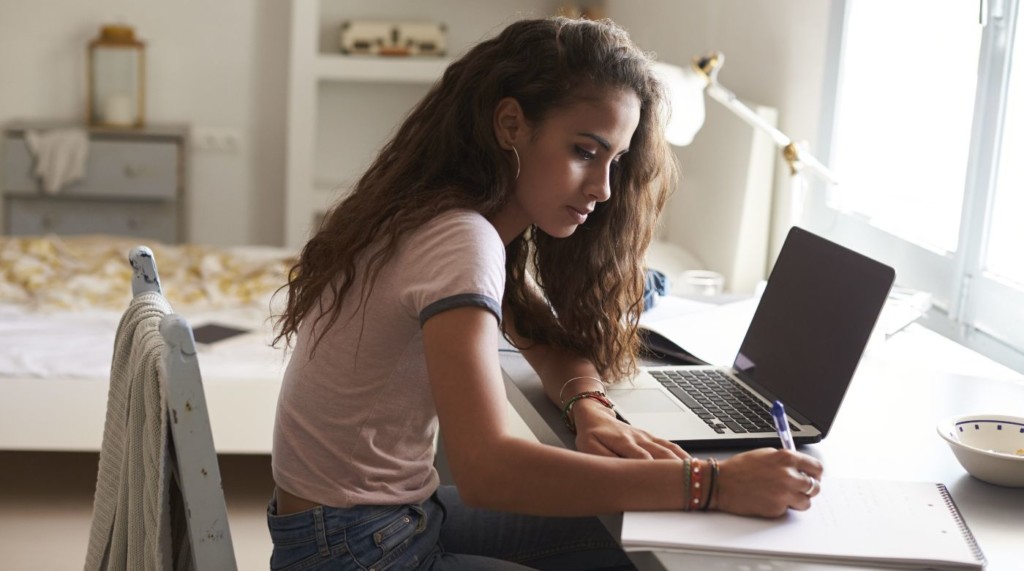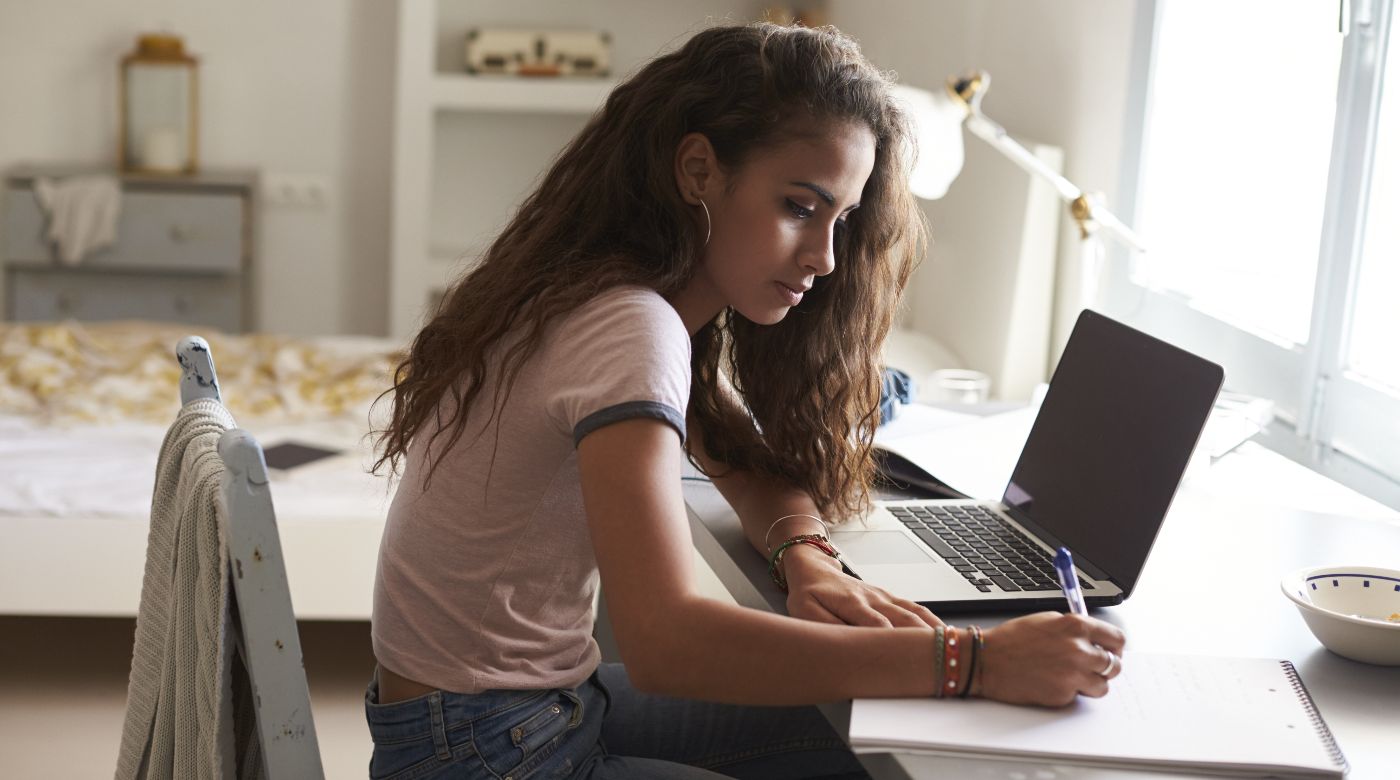 Decorate the walls
Before putting up any decorative elements, consider painting the homework area. Make sure to ask for your child's opinion. After all, this will be their space! Choose a colour that promotes calm, such as beige or grey. You might also choose to paint one wall a vivid colour, like yellow, to help your child stay alert while they work. Just avoid making all the walls too vibrant—a bright red, for example—as this will interfere with your child's concentration.
Painting can even help your child stay organized. With a bit of chalkboard paint, you can create a blackboard for your child to use to draw diagrams or make notes. In their spare time, your little scholar can use it as a giant drawing board.
Consider adding a strategically placed bulletin board as well so that your child can keep track of assignment deadlines. Encourage them to jazz it up with photos and other decorative elements.
You can personalize other surfaces in the homework area, too, by picking out wall decals and frames with your child. Better yet, use your creativity and design decorations together!
Designing a cozy and functional study room
The study room is where your child will spend most of their time during their school years. In addition to being a study space, it's where your child will sleep and have friends over, so every inch should be used to its full potential.
Opt for a multi-functional bed
The bed will probably take up the most space in your child's room. Here are some tips for maximizing space:
Buy a bed with drawers under the mattress or enough clearance underneath for storage bins
Get or build a multi-functional headboard that doubles as a bookcase
Set up a bunk bed and install a desk or sofa on the bottom level
Opt for a retractable bed that folds into the wall during the day
Use the walls
Since space is often at a premium in a student's room, it's important to make the most of the walls. In addition to adding shelves for storage, you can put up a wall-mounted TV. Installing hooks, including behind the door, will make it easy for your child to hang up clothes.
As with the homework area, you'll want to choose neutral colours with a few bright accents. Remember that this room will be used for both work and sleeping.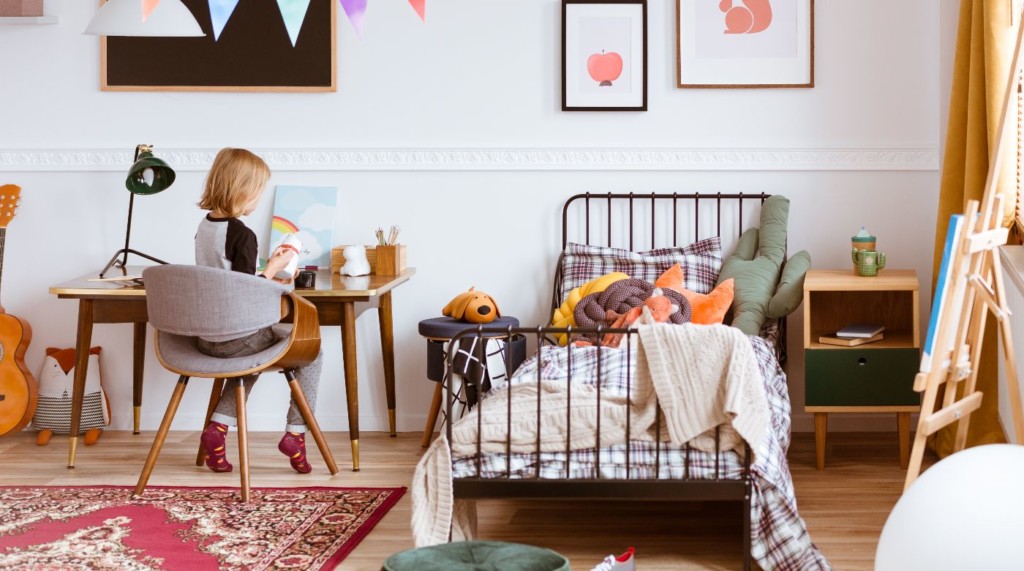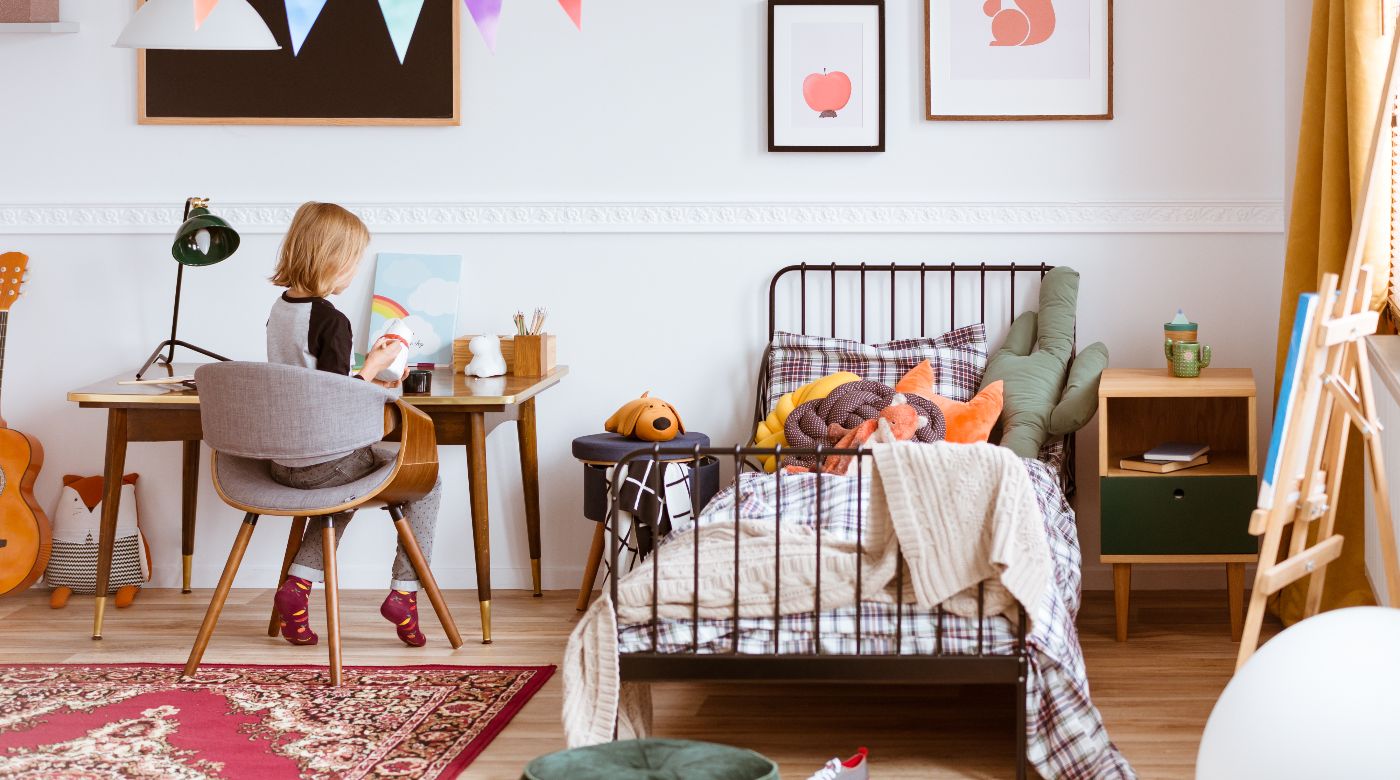 Getting ready for back to school without breaking the bank
Setting up a homework area or study room can be expensive. However, not everything you buy has to be brand new. If your budget is limited, check out second-hand options.
Browse social media or classified websites. Are you good with your hands? Consider reupholstering an old piece of furniture. Not only will you save money, but you'll be doing something good for the environment.
Key Points:
Set up your child's homework area someplace quiet and free of distractions (e.g., no TV)
Choose neutral shades to promote focus, adding bright accents here and there to stimulate creativity
Choose a multi-functional bed to maximize space in the study room
Buy second-hand to save money
Share
1
Preparing your home for back to school
https://www.multi-prets.com/en/knowledge-center/preparing-your-home-for-back-to-school/
en
https://www.multi-prets.com/en/
Multi-Prêts Mortgages
serviceclientelecdp@multi-prets.ca
1-800-798-7738
https://www.multi-prets.com/wp-content/themes/mph/images/logo_en.svg
https://www.facebook.com/Multipretshypotheques/
https://www.linkedin.com/company/multi-prets-hypotheques-mortgage-/
https://twitter.com/MultiPrets