In this article
Maintain your outdoor spaces for curb appeal
Refurbish or buy new outdoor furniture
Create a walkway to get around
Install a fence to keep Fido from escaping
Add a touch of warmth and light
Have you ever considered decorating your yard? When the weather's good, a beautiful outdoor space is the perfect spot to spend quality time with your family. Even if you aren't planning to sell your home anytime soon, a nice yard can increase its resale value. But where do you begin?
Maintain your outdoor spaces for curb appeal
Before you embark on any major project, get out your rake and pruning shears. Your yard could probably use a little TLC! For example, remove any dead or diseased branches from your shrubs so they don't make your property look neglected.
In early spring, you should also prune your hardwood trees. In the summer, mow your lawn regularly and get rid of any weeds. Does your lawn look a little shabby? You can either seed it or lay sod. The first option is more affordable, but it's generally better for covering smaller areas. Seeding is ideal if your lawn isn't uniform. For larger areas or if you don't have a lot of grass, use sod.
There's nothing like flowers to brighten up your yard! Don't have a green thumb? Strategically place a few flower beds in the front, back, and along the sides of your house.
Choose species that are well suited to your growing conditions. For instance, get shade-loving flowers if your yard gets little direct sunlight. Not a fan of gardening? A few flowerpots are often all you need to lend your yard a colourful touch.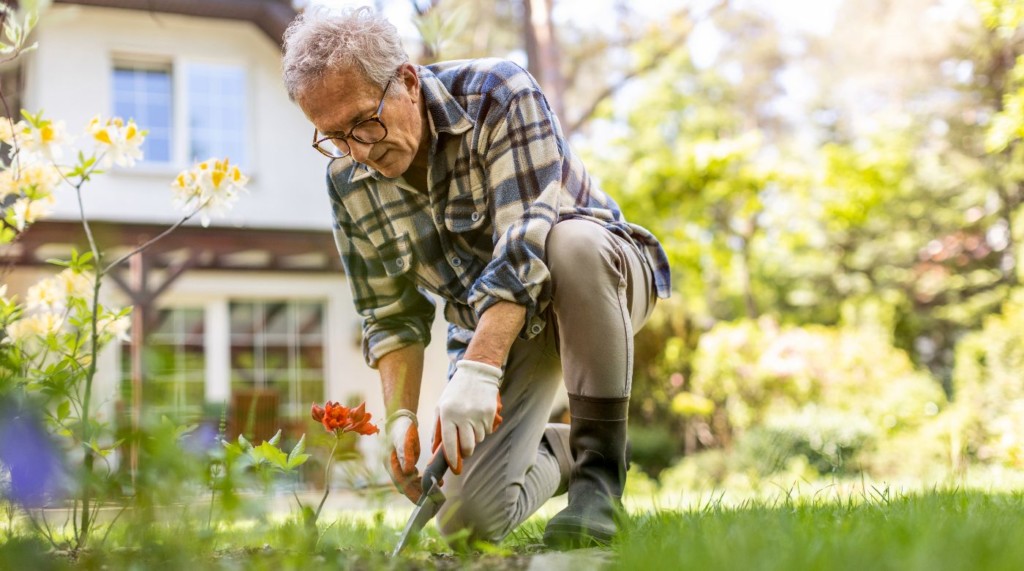 Refurbish or buy new outdoor furniture
If you already have outdoor furniture, why not give it a new lease on life with a fresh coat of paint? Avoid dark colours, which tend to retain heat. If you don't want to go to the trouble of painting, buying new cushions is also a good solution.
To extend their lifespan, choose furniture designed for outdoor use that offers better protection against UV rays and the elements.
If you need to buy new furniture, start by making a list of what you need and setting your budget. If you're only looking for furniture to relax outside, for instance, you probably don't need a table for ten. A small side table will do the trick.
Whether you have old or new furniture, be sure to invest in a good umbrella. Especially if your yard gets a lot of direct sunlight! If there's room in your budget, buy a gazebo, pergola, or patio cover. Most of these structures will protect you from the sun—and the rain. Some even have panels that close to keep mosquitoes at bay. Just make sure this type of structure is allowed in your municipality. You may also need a permit.
Create a walkway to get around
Walkways not only add style to your property, they also make it easier to get around. Gravel, stone, concrete: there are plenty of materials to choose from.
Gravel is one of the most affordable options. If you're used to walking barefoot in your yard, however, it may not be the way to go. Another option is concrete paving blocks. They're easier on the feet, but often more expensive and time-consuming to install.
Stone slabs are a good compromise. Placed a few centimetres apart, they're great for creating beautiful Japanese-style pathways.
Whatever material you use, remember to lay out your walkway beforehand, using something like sawdust. This way, you can be sure that your walkway will blend in with your outdoor decor.
Install a fence to keep Fido from escaping
A fence is an essential element of your home's exterior design. It lets you enjoy your yard without feeling like your neighbours are right on top of you. Young families and dog owners also prefer fenced lots for peace of mind.
If you want to install a fence, check municipal bylaws first, especially in terms of the width and height of the panels. Want to install a dividing fence? Be sure to get your neighbours' permission, preferably in writing.
Already have a fence, but it's seen better days? If it's made of wood, don't replace it—repaint it instead. If you have a chain-link fence, change the slats to give it a new lease on life.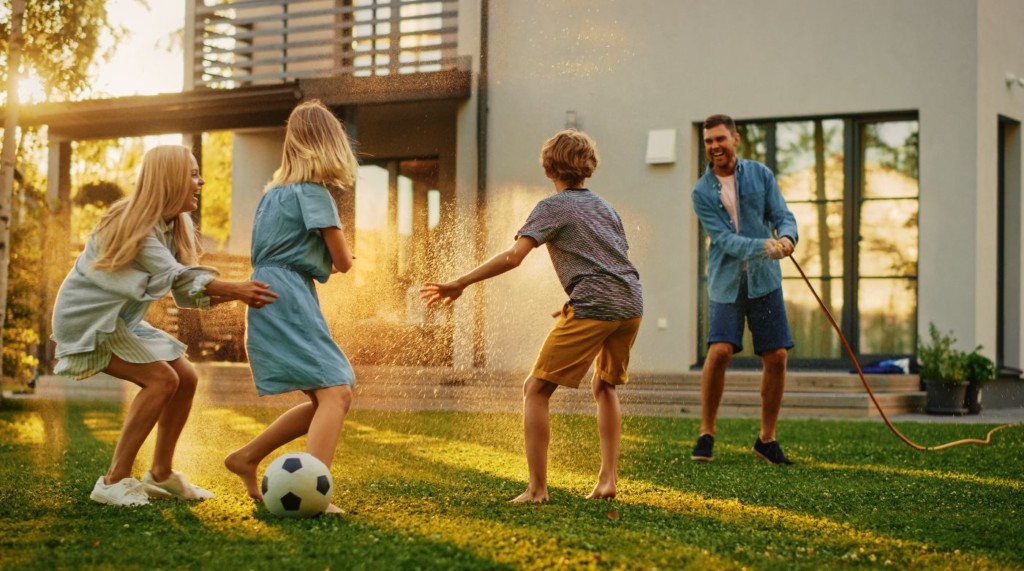 Add a touch of warmth and light
Evenings are cooler in early spring and late summer. An outdoor fireplace will let you enjoy your yard even longer, as well as providing a unique source of light.
There are wood, natural gas, and propane fireplaces on the market. Gas fireplaces are convenient, as you don't have to cut and store wood.
Most municipalities regulate the use of fireplaces. You'll have to comply with any applicable regulations. In addition, wood-burning fireplaces are prohibited in some cities.
Outdoor lighting is another feature that can improve your home's appearance. Lights and lamp posts let you stay outside longer, while making your home safer.
Installing spotlights and wall and pendant lights adds charm to your home when the sun goes down. However, this solution can be expensive, as it requires hiring an electrician to wire it.
Outside, you can install lamp posts near your patio or spotlights to showcase your plants. To make it easier to find your way as daylight fades, illuminate your walkway with small light fixtures. If you're not handy with wiring, opt for solar-powered models.
Key takeaways
Sowing seeds or laying sod will give your lawn a new lease on life.
Choose your outdoor furniture according to your needs and budget.
Walkways make it easier to get around and improve the appearance of your property.
Installing outdoor lighting, a shelter, and a fireplace can allow you to enjoy your outdoor spaces for longer.