Tips and Tricks – For a safe holiday season
by Multi-Prêts Mortgages
What you'll learn
How to install my Christmas tree safely?
How do I string my outdoor lights safely?
Should I opt for a artificial or natural Christmas tree?
When we talk Christmas decorations, we usually focus on setting a great tone and creating an incredible holiday mood through light, ambiance and design. In doing so, most of us disregard safety and security. Yet every year there are numerous incidents (far too many to count) related to holiday decorations causing fires, falls or even electrocutions. Let's take a quick look at how you can avoid an unfortunate incident before it happens.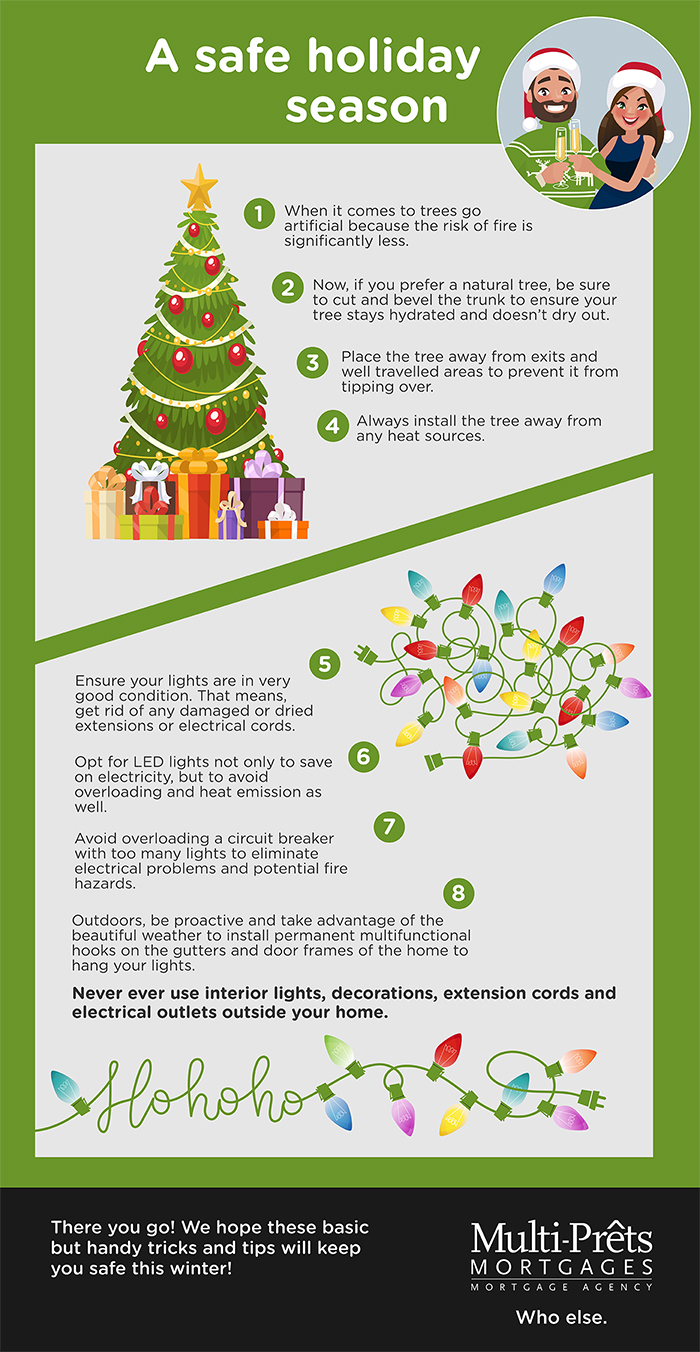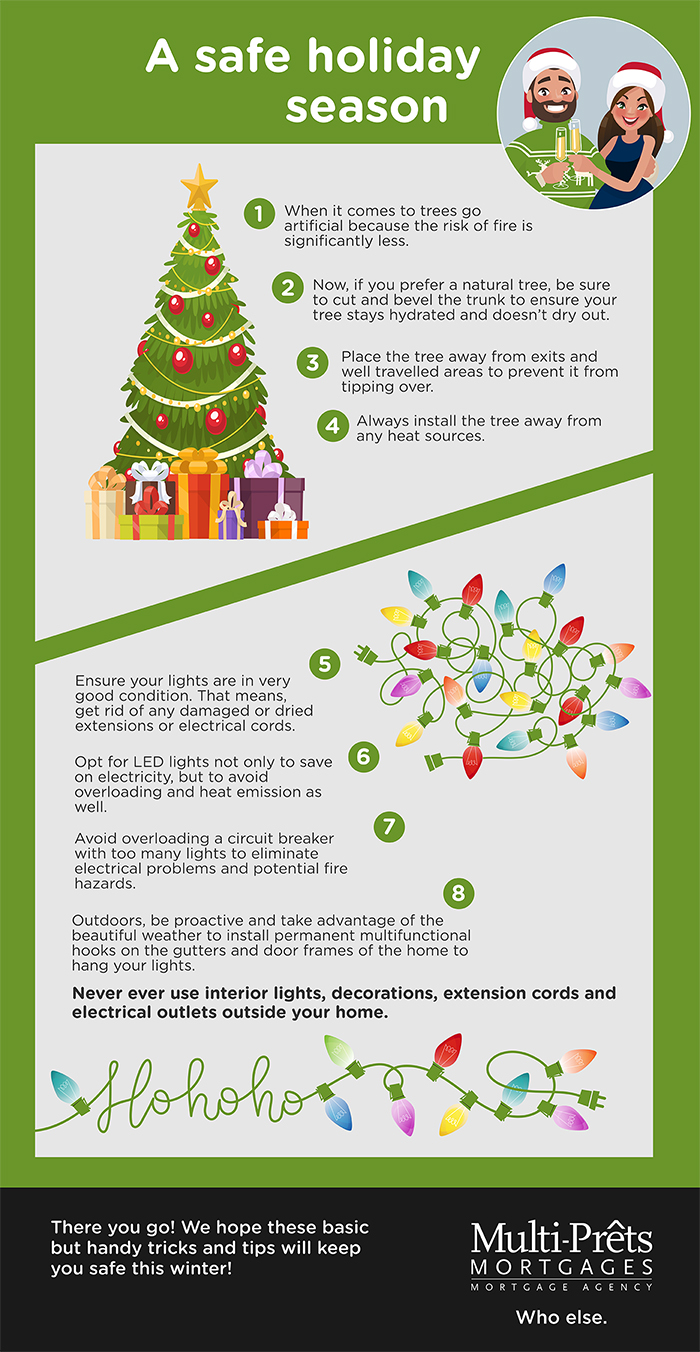 Key takeaways
When talking safety go artificial! An artificial Christmas tree is safer than a natural one.
If you go natural, make sure it is never dry.
Check all your lights to ensure they are in perfect condition before hanging them.
Take advantage of the fall weather to install your outdoor lights before the holiday winds of winter hit.
And never ever overload your electrical circuits with too many lights.
Share
1
Tips and Tricks – For a safe holiday season
https://www.multi-prets.com/en/knowledge-center/tips-and-tricks-for-a-safe-holiday-season/
en
https://www.multi-prets.com/en/
Multi-Prêts Mortgages
serviceclientelecdp@multi-prets.ca
1-800-798-7738
https://www.multi-prets.com/wp-content/themes/mph/images/logo_en.svg
https://www.facebook.com/Multipretshypotheques/
https://www.linkedin.com/company/multi-prets-hypotheques-mortgage-/
https://twitter.com/MultiPrets