How much can I borrow? That's something you're probably wondering if you're in the market for a new home. The answer to this question is extremely important because it directly affects the type of home or condo that you can get. Just be cautious about the maximum amount you can borrow. Buying the most expensive home isn't always the best idea. There are several factors to keep in mind in addition to the purchase price.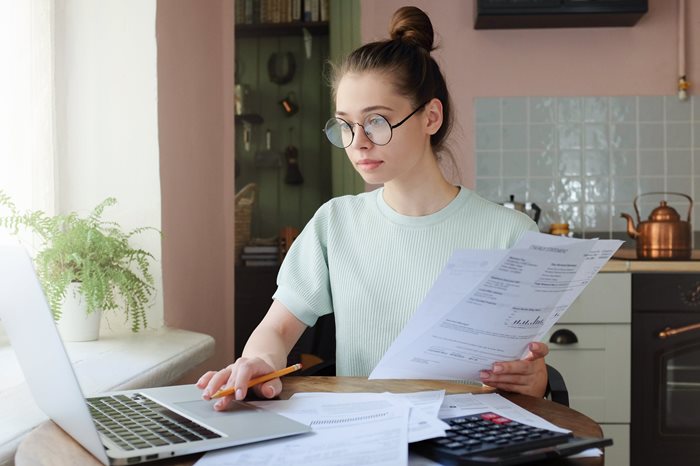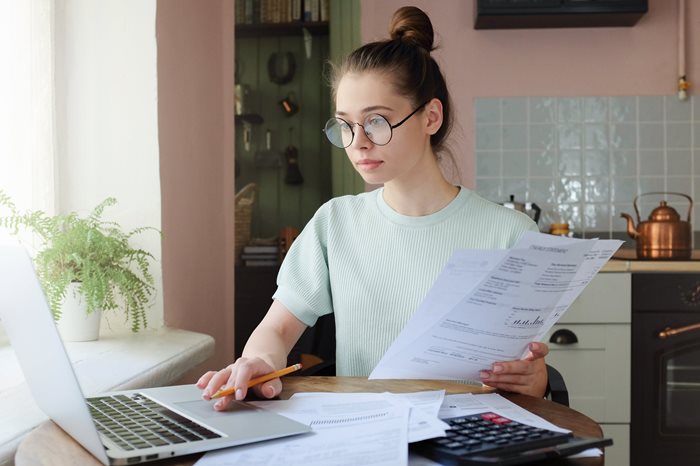 The infamous "welcome tax" and other home-buying fees
When you make the real estate transaction or shortly thereafter, be prepared to shell out a few thousand dollars. First you need to make sure you've saved up enough for the down payment. In most cases, the down payment is at least 5% of the value of the property you intend to buy. For instance, if you're buying a $250,000 home, you'll need to make a down payment of at least $12,500.
In addition, if your down payment is less than 20%, you have to get mortgage default insurance, and the premiums can be up to 4.50% of the amount borrowed. This type of insurance protects your financial institution in case you stop paying your mortgage. You can add the amount of this premium to your mortgage payments, but not the 9% tax, corresponding to the QST that must be paid in full at the time of the transaction. Read our article to know the advantages of buying with a down payment exceeding 20%.
You'll also need to hire a notary for the signing of your deed of loan and your deed of sale. Fees vary from one notary to another, but you should expect to pay anywhere from $1,000 to $1,500. When you sign the deed of sale, the notary will also distribute the property taxes and other expenses, such as heating. If, for instance, the seller has already paid the municipal taxes for the entire year, you'll have to reimburse them for the extra amount they paid.
If you haven't yet done so, you should have the property inspected by a professional building inspector. An inspection, which checks for a multitude of problems that could affect the building, costs about $500.
Once the transaction is done, you're finally the owner—but the expenses don't stop there! Unless you ask your friends to help you move, you'll need to hire a moving company. Expect to pay between $1,000 and $1,500 if you're moving into a house, maybe more if you're moving on July 1. Factor in another $500 if you need to hire a specialized company to move a piano or other items requiring particular care.
A few weeks after moving into your new home, you'll have to dip into your savings yet again. Your municipality will send you a bill for the infamous transfer tax, commonly known as the "welcome tax," which is usually several thousand dollars. For example, if you buy a $500,000 building in Montreal, you'll have to pay $5,973.50 in transfer taxes. Welcome to your new home! Our calculator will give you the facts about the welcome tax you will have to pay.
Leaky roofs and other unforeseen expenses
The advantage of being a tenant is that you're not responsible for any repairs that need to be done to the dwelling. If the toilet is broken, it's up to the landlord to fix it. When you become the owner, you have to pay for all of these kinds of expenses.
If your new home isn't brand-new, you may need to replace the roof or windows in the next few years. This type of repair usually costs several thousand dollars. Even if the property is new, you're not necessarily in the clear. Your home can still be affected by a sewer backup or water damage.
If you don't have any wiggle room in your budget, you'll probably have to borrow money to cover the cost of these repairs, which will increase your level of debt.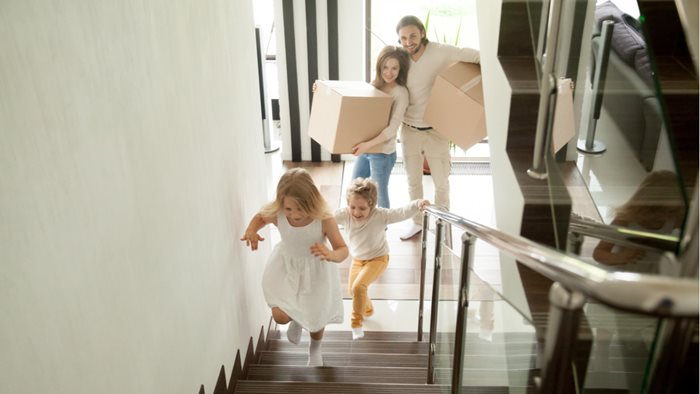 Yikes—rates are going up!
If you have a 25-year mortgage, chances are your loan rate will eventually go up. Depending on how much you borrowed and the remaining amortization, an increase of just 0.25% could result in an increase in your monthly payments of $30, $50, or even $100.
If you've already borrowed the maximum and rates go up, even a little bit, you might have trouble meeting your financial obligations. Then you'll likely have to cut into your other areas of your budget, such as hobbies and leisure.
Leaving yourself a margin of manoeuvre
As you can see, when you borrow money, it's important to leave some leeway so that you can cover all the costs of buying a home. To avoid being caught off guard by the slightest unexpected event, keep a margin of manoeuvre of between 3% and 5% of the purchase price of your house or condo.
For instance, if you have a $420,000 mortgage, the maximum amount you qualified for, then you should look for homes with a selling price of around $380,000. That way you can cover all the transaction costs and still sleep at night if the unforeseen occurs.
Are you curious about your borrowing capacity? Contact a Multi-Prêts broker or estimate it using our calculator «Affordability ».
Key takeaways
Buying a home with a purchase price that is too close to your maximum loan amount is not a good idea.
Keep a margin of manoeuvre (about 3% to 5% of the purchase price) to cover the costs of acquiring the property and dealing with the unexpected.