Numbers aren't your thing, but you're hoping to have a cushy retirement? Do you want to save for your children's post-secondary education but don't know where to invest your money? A financial advisor can help you make decisions about savings, estate planning, and financial planning. This important role should only be given to someone you can trust. Follow these tips when choosing a financial advisor.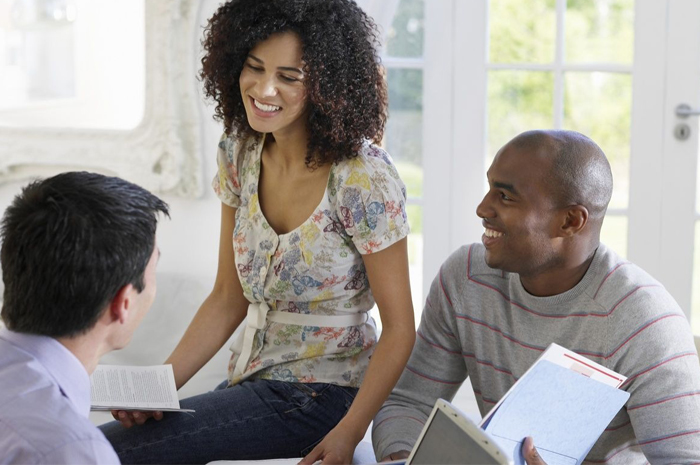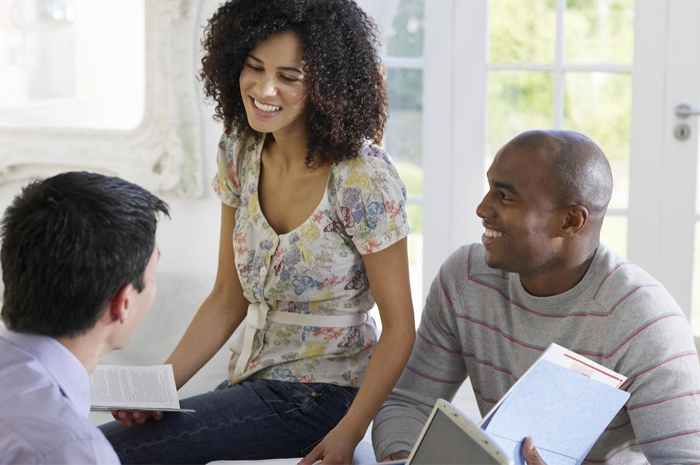 What makes a good financial advisor?
Good advisors take the time to get to know the people who entrust them with their assets over a long period of time. They speak your language and know how to explain intricate details about taxes and the financial products that they offer. They listen to your needs, concerns, and goals. They are discreet when it comes to the other clients they work with.
It they don't ask you any questions about your situation, walk out the door. Financial advisors should be able to offer expert advice on saving and taxes, as well as your real estate investments, investments, insurance, and retirement plan. They need to have a good grasp of your situation to be able to establish a suitable financial strategy and they should take as much time as they need to do so.
More importantly, good advisors know how to set up financial products to maximize your returns. For instance, they may suggest changes to your stock portfolio that will let you save on taxes by buying certain securities. They listen to your needs and, if you want, provide flexibility in terms of liquidity management. They know what your risk tolerance is and how it changes over time, and they choose transactions accordingly.
Training and accreditation
Recent horror stories about evil advisors who stole astronomical amounts of money from unsuspecting clients have people worried. Rest assured that there are monitoring and accreditation processes in place to ensure that advisors conduct themselves in a professional manner.
Financial advisors can have many different titles, including financial planner, mutual fund advisor, financial security advisor, or investment broker. Remember that, in most cases, in order to be considered financial experts, they must have completed college or university training and have met the examination requirements set by the IQFP. The same rules apply for the Autorité des marchés financiers (AMF), which regulates the activities of these professionals and grants them authority to operate.
So don't be afraid to ask your financial advisor about their education and credentials!
When's the best time to hire a financial advisor?
Hiring a financial advisor can help at any stage of your life. Contrary to popular belief, you don't need to wait until you're sitting on a pile of savings before you can ask for advice. It's worth getting financial advice any time you face a big life change that will impact your finances (you get hitched, run into health issues, have kids, etc.).
No matter what your age, financial advisors can help you make the most of your money. The financial industry is complicated, so getting guidance when you're young will certainly help when it comes to managing your budget and investments.
People generally have a steady and higher income in their thirties and forties. This is when the advisor's role becomes especially valuable because they have a better idea of your long-term goals: life insurance, retirement, investments, mortgage, education savings, credit card debt, and more.
In the next stage, just before you retire, it's important to look at how much you saved up compared with the income you want to have in retirement and make any necessary adjustments. For those who started early, it's easy (remember that if you start investing in your early thirties, you could retire a millionaire). Everyone else will need a strict savings plan.
And since advisors rarely retire at the same time as their clients, their advice is going to include the best tax strategies for your financial well-being.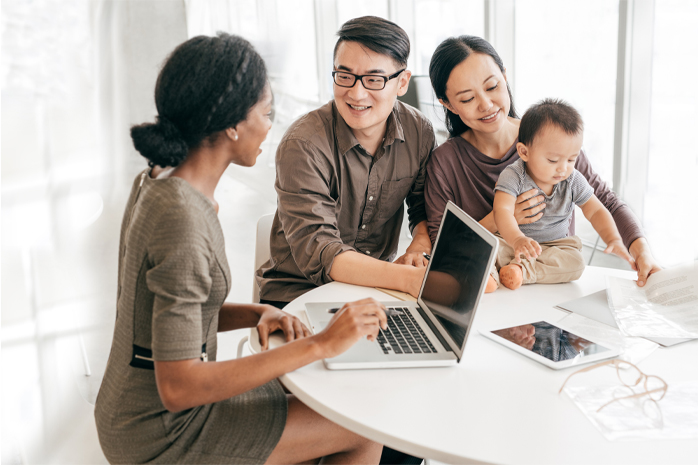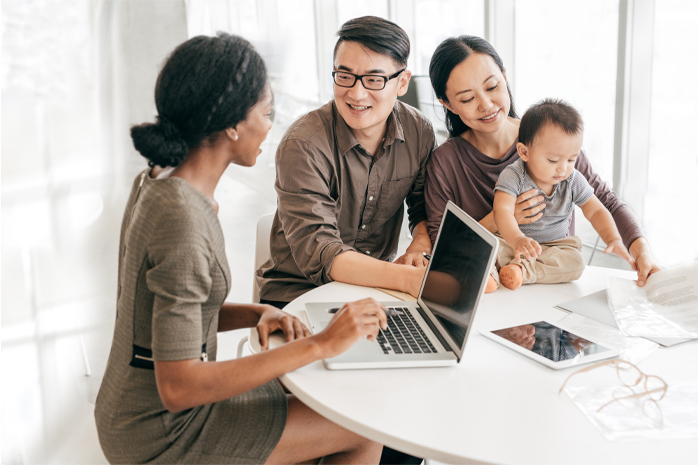 What should you ask at the first meeting?
The first meeting is pivotal because this is when you get to ask your financial advisor questions, tell them about your needs, and plant seeds of trust. You should tell them about your personal situation, but also find out important information:
Are they authorized by the Autorité des marchés financiers (AMF) or hold any other accreditations
What training do they have?
What areas do they specialize in: retirement, investment, taxes, estates, etc.?
How long have they been a financial advisor? How long do they plan on working as a financial advisor?
What type of clients do they work with: income bracket, age, etc.?
What products do they sell or use? Mutual funds, stocks, other?
Do they work with other financial experts for specific needs?
How will they stay in touch and how often?
How are they paid?
And don't forget to come prepared for your first meeting. It's important to keep as few secrets as possible from your financial advisor! Bring all papers related to your finances: your financial statements, mortgage statement, land certificate, insurance policies, budget, and details about your investments, line of credit, credit cards, and the Québec Pension Plan (QPP).
How are advisors paid?
The advisors at your financial institution or firm are usually on salary and paid a bonus when they sell their products. You only pay fees for certain products.
Some experts work independently from financial institutions. They charge an hourly rate anywhere between $150 and $300, depending on the job or the service, or even a percentage of the value of the goods and products that they create for the client. These independent advisors and planners also earn commission from the financial product companies.
A complete portrait of your situation, including an analysis of your insurance needs, an investment strategy, and retirement planning, could run between $1,000 and $2,000, depending on how complex your file is.
If you are already planning to meet with your financial advisor for a longer term, you can opt for an annual package that includes a range of services.
Key takeaways
Financial advisors should have the proper credentials (training and accreditation).
Meeting with a financial advisor is always a good idea, regardless of whether you're in your thirties or retired.
There are certain questions that you should ask the first time you meet.
Not all financial advisors are paid the same way. It will depend on whether you're dealing with a financial advisor who works for a bank or an independent financial advisor.