Summers in Quebec are hot and humid! The idea of a pool can be quite alluring. There's a reason over 300,000 can be found throughout the province, though it's worth noting that most people choose to go with an above ground model. 
Here are a few things to consider before diving in.
Before shopping for a pool
Both when you install it and throughout its lifetime, a pool remains an expense that can hardly be viewed as an investment. An above ground pool adds no value to a property, but can be an asset that increases a sale, much like interior decorating. As for an inground pool, the increase in property value is marginal at best. Consult our article to know which renovating project offer the best return on investment. 
It is also important to consider your reason for wanting a pool. Is it mostly for the kids, to cool off on a hot day, to stay in shape or complete your backyard design? If you plan on doing laps in your pool, a rectangular inground model will better suit your needs. If not, you may be better off with an above ground model.
Before considering the various available options, you should set out a budget. If you're looking to finance your pool, think twice before dipping into your credit card or line of credit; your mortgage broker could help make your dreams come true. Some retailers also offer financing.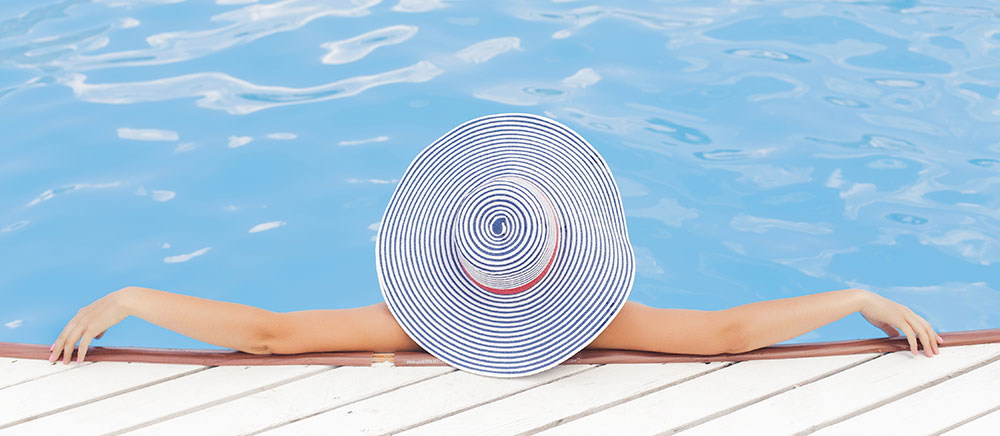 How much pools cost?
Prices can vary significantly. You can expect to shell out a few thousand dollars for an above ground pool, and around $12,000 for a semi-inground pool. You'll have to spend around $25,000 on average for a basic inground pool.
Obviously, for each of these categories, prices can fluctuate wildly according to the supplier, the model, the filtration system, extra features and complexity of installation (needing to install a fence, for example).
An electric water heater will also have a considerable impact on your electricity bill. You're looking at about $500 per season.
Be sure to compare maintenance and cleaning costs for the model you choose.
When to buy a pool?
It's usually recommended to start the process at the end of summer or in early fall, when retailers are looking to get rid of their stock. This usually means good savings for the consumer. Furthermore, installation teams are usually available, and the whole process can be carried out rather quickly.
Contact your municipality  
You may be required to obtain a permit or respect certain regulations.
You should also let your insurance provider know about your new acquisition.