Buying a property: follow the guide!
Buying a property: follow the guide!
by Denis Doucet
What you'll learn
The five step process during a property acquisition
To make it a little easier, here's a handy step-by-step guide to follow when purchasing a new property: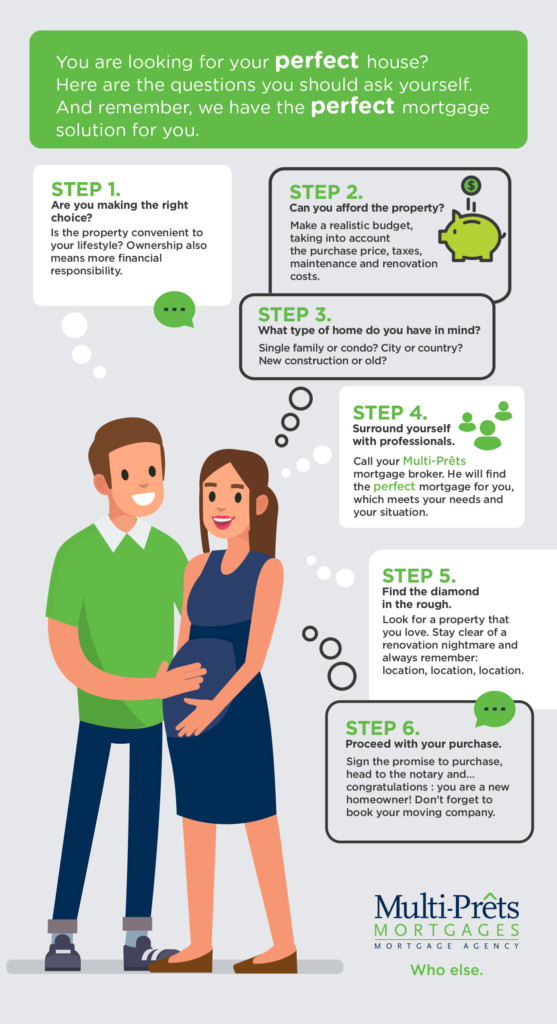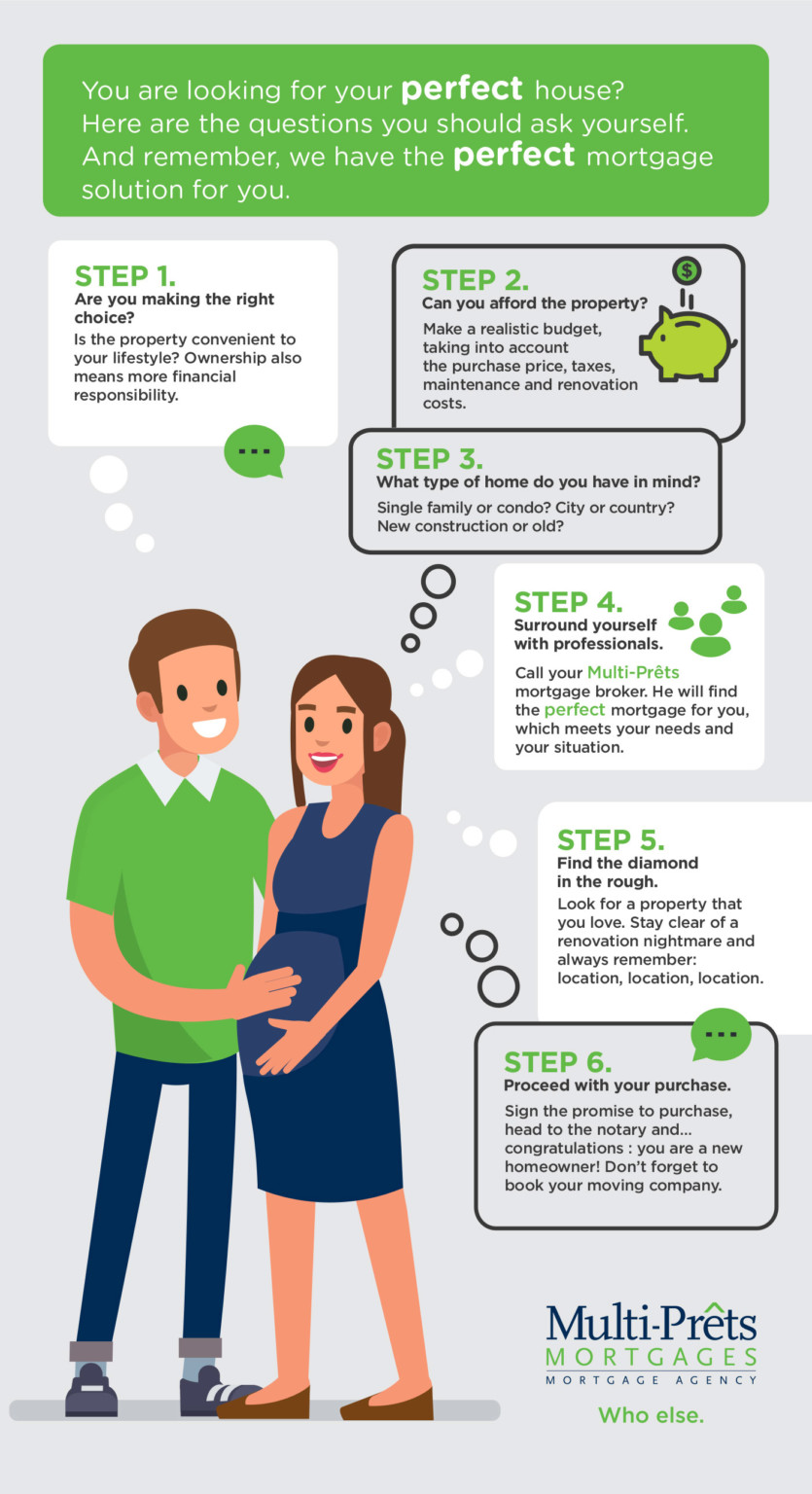 Step 1. Are you making the right choice?
Is the property in question convenient to your lifestyle and priorities? Ownership does have its benefits, but that also means more financial responsibility and stress.
Step 2. Can you afford the property?
When buying a house, you must not only consider the purchase price and taxes, but also take into account the maintenance and renovation costs. Make a budget and see if the purchase still makes sense.
Step 3. What type of home do you have in mind?
Single family or condo? City of country? New construction or old? Your choice will likely influence whether it's the right property to fit your individual needs and budget.
Step 4. Surround yourself with great advice
Take advantage of the professional advice out there. Call a real estate broker, a notary, the building inspector, not to mention the best advisor of all – your mortgage broker. It costs nothing but can save you time and money in the long run.
Step 5. Find the diamond in the rough
Look for a property that you love with great bones and value. Stay clear of a renovation nightmare, and always remember… location, location, location.
Step 6. Proceed with your purchase
It's time to start the negotiations. Once the agreement is formalized and a moving date set, sign the promise to purchase, head to the notary to complete your transaction and congratulations… you are now a new homeowner!
Other advices
Key takeaways
Assess if your lifestyle matches with the targeted property
Create a budget
Choose the property type and the desired location
Negotiate a good price to quality ratio
Share
1
Buying a property: follow the guide!
https://www.multi-prets.com/en/knowledge-center/buying-a-property-follow-the-guide/
en
https://www.multi-prets.com/en/
Multi-Prêts Mortgages
serviceclientelecdp@multi-prets.ca
1-800-798-7738
https://www.multi-prets.com/wp-content/themes/mph/images/logo_en.svg
https://www.facebook.com/Multipretshypotheques/
https://www.linkedin.com/company/multi-prets-hypotheques-mortgage-/
https://twitter.com/MultiPrets