Between physical distancing, working from home, and business closures, the COVID-19 pandemic has changed many aspects of our lives. This is especially true in the real estate market, where buyers now face new restrictions. Although these measures could discourage even the most motivated buyers, you don't necessarily need to delay your plans to become a homeowner—if you're properly prepared. 
We're currently experiencing a buyer's market for the first time in months. The number of buyers has dropped considerably in recent weeks, resulting in a decrease in property prices. In fact, according to the Canada Mortgage and Housing Corporation, house prices will remain low for two years.
Should you put off buying a house or condo until next year? Consider the following information before you answer. 
Have you calculated how much your mortgage payments would be?
In March and April, the Bank of Canada cut its policy rate multiple times. This affected variable interest rates, which are currently quite low. Fixed interest rates are also lower than they were on the same date in 2019. Low interest rates mean lower monthly mortgage payments. You can devote more of your budget to paying other bills or buy a more expensive property. 
Keep in mind that even though interest rates are low right now, they may increase in the next few years. Whether you opt for a variable or fixed rate mortgage, you should have enough leeway for when the interest rate eventually goes up or when the time comes to renew your mortgage. You can use a mortgage calculator to see what your mortgage payments would be at various interest rates.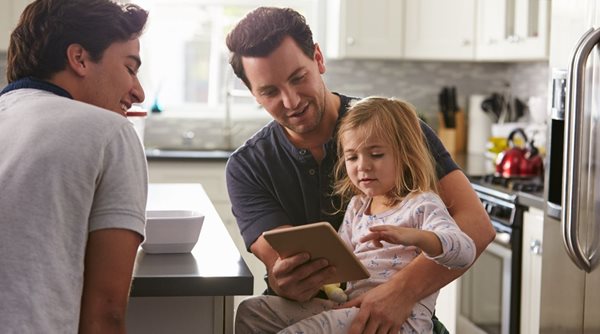 Have you been dipping into your down payment savings lately?
Many families have had to dip into their savings recently to cope with the current situation. If this is your situation, it could affect your down payment.
A down payment of at least 5 percent of the purchase price is not just a legal obligation. It also decreases the amount of interest you'll pay on your mortgage. Basically, the higher your down payment, the lower your interest costs. 
If you need to put your entire savings toward your down payment, it may be wise to wait until next year. The reason is simple. In addition to your down payment, you need an emergency fund to help you handle unexpected events, such as losing your job.
Are you still working?
Three million Canadians have lost their jobs since March 2020. If you're one of them, you don't necessarily have to put your plans on hold. If you can show the borrower that you have only been laid off temporarily and will be back to work soon, your application may still be processed. 
Not sure when you'll be back to work? In that case, it may be a good idea to wait. In the meantime, you can still get pre-approved for a mortgage to guarantee your rate until July. If interest rates drop before then, your rate will go down as well. Once you start working again, you can officially apply at your financial institution. 
Are you prepared to practise physical distancing measures during property visits?
Potential buyers can visit properties again as of May 11. However, you will be expected to comply with new health regulations. For example, your seller will require you to wash your hands when you enter the property, before the visit, and when you leave. You must also maintain a minimum distance of two metres from other people and avoid touching the owner's belongings. 
Of course, you can't visit a property if you have COVID-19 symptoms, such as a fever. Furthermore, sellers who are not feeling well should not show their property.
Can't visit in person for health reasons? Take a virtual tour of the property you intend to buy. The seller can use their smartphone to give you a tour of the premises and show you each room in detail.   
Are you willing to have the property inspected without you there?
The inspection is an important step when buying a property. It lets you uncover a variety of problems that could significantly lower the value of your property, such as the presence of asbestos in the attic.
COVID-19 means that building inspectors are required to comply with a series of new measures, such as wearing protective equipment including a mask, gloves, and a smock that closes. 
Whereas inspections used to be done with prospective buyers, inspectors must now inspect properties alone. Only the occupants of the house are authorized to participate in the inspection and must stand two metres away from the inspector. 
Even though you can't be present during the inspection, the inspector will email you a copy of the report to let you know about any problems that were detected. Make sure you read it carefully! 
Are you prepared to sign the deed of sale without the sellers?
Like other real estate professionals, notaries have had to adapt to the current situation. You can still go to your notary's office to sign your mortgage or deed of sale. However, your real estate broker can't go with you. You won't be able to sign with the sellers, either. They will sign the deed of sale before or after you. 
On April 1, notaries were authorized to sign remote notarial deeds using the Microsoft Teams platform, which is an interesting option for people who want to minimize physical contact.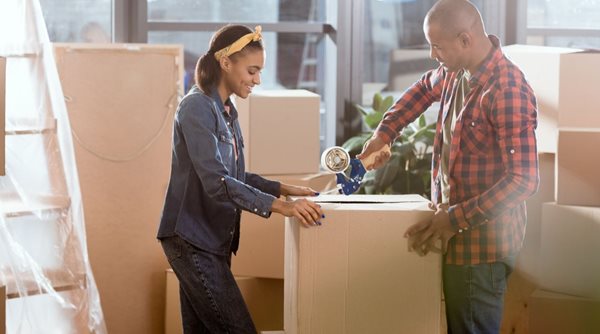 Create an action plan with your Multi-Prêts mortgage broker
As you can see, you can still buy a property in 2020. However, you must make sure that you stay within your budget, agree to adhere to health regulations during visits, and understand that you can't be present during the inspection.  
It's also a good idea to talk to your Multi-Prêts mortgage broker to make sure you're properly prepared. As a mortgage professional, they can help you come up with a solid game plan to help you purchase a property, whether it's this year or next.
Finally, keep in mind that the conditions in effect today may change in the coming weeks as the government announces new measures. 
Key takeaways
You can still buy a property in 2020 if you follow certain conditions
Pay attention to your debt-to-equity ratio, even though interest rates are low
Don't use your entire savings for your down payment
Expect to comply with physical distancing measures during visits
Read the inspector's report carefully, even though you can't attend the inspection