What are your housing options after retirement?
What are your housing options after retirement?
by Multi-Prêts Mortgages
What you'll learn
What's an intergenerational home?
The pros of having the whole family under one roof
Patience and humour: The keys to success
Sharing a duplex or triplex with seniors
Independence or isolation: A fine balance
Our aging population means that the number of people over 65 is constantly on the rise and retirement homes in Quebec are filling up quickly. Over the past several years, other options have opened up for retirees, such as intergenerational homes and duplexes or triplexes. Read on to learn more about the pros and cons of each type of dwelling.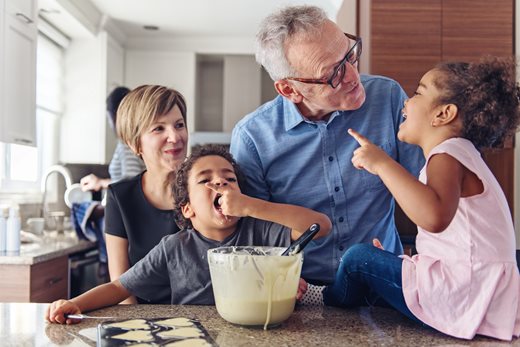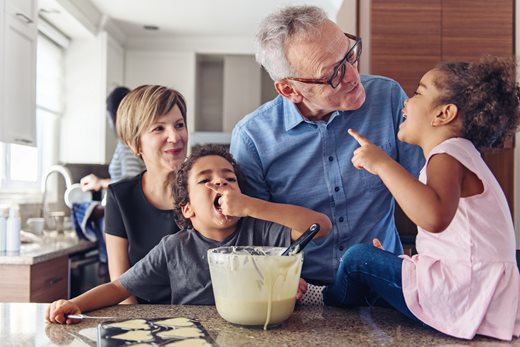 What's an intergenerational home?
In the 1940s, it was fairly common for three generations of the same family (grandparents, parents, and children) to live under the same roof. After World War II, intergenerational homes became less common as young adults started preferring to raise their children in their own home.
However, in the early 2000s, intergenerational homes started becoming popular once again. According to Revenu Québec, an intergenerational home is "a single-family home in which an independent dwelling has been created, allowing a number of generations of the same family to live together while preserving their privacy."
The pros of having the whole family under one roof
Mutual assistance and sharing are the two main principles behind intergenerational homes. Parents can count on the grandparents to pick up the kids from school or make dinner if they have to work late. This way, children spend less time at a childcare centre or daycare.
Plus, intergenerational homes help combat the social isolation many elderly people experience. It's hard to feel alone when you're surrounded by your children and grandchildren. It's a well-known fact that people with a strong social network are 50% less likely to die prematurely.
Children also enjoy the advantages of an intergenerational home. It's been proven that children who live with their mother and one grandparent do better in school than children who live with both parents only.
From a financial point of view, intergenerational homes make it easier for young workers to buy property. The grandparents can help them save up the money they need for a down payment and give them a hand with other expenses (notary, moving, property transfer tax, etc.). Once the home has been purchased, both the parents and grandparents save money every month by splitting the mortgage and other monthly bills (electricity, internet, cable, etc.).
Patience and humour: The keys to success
For an intergenerational home to work, everyone has to be able to get along. Otherwise, frequent conflicts can quickly lead to an unhealthy living environment. Laying down some ground rules can help make living together easier for everyone involved.
Intergenerational homes cost approximately 15% more than single-family homes. These houses are often larger than regular single-family homes and have more rooms. It's common for intergenerational homes to have multiple bathrooms and two separate entrances. When purchasing an intergenerational home, it's important to set aside a larger down payment and anticipate higher municipal and school taxes.
If one generation decides to leave the home, patience is of the essence. Selling this type of property usually takes longer than selling a bungalow. Why? Simply put, because more people are involved in the transaction. Kids, parents, and grandparents all have to like the house. Plus, offers often depend on when the parents and grandparents who are planning to buy the house can sell their respective properties, which can delay the sale process.
Lastly, intergenerational homes are not allowed in every neighbourhood. The up-and-coming area where you want to live may not allow this kind of dwelling. It's also important to be wary of intergenerational homes that were built or renovated without the appropriate permits.
Sharing a duplex or triplex with seniors
Want to live close to your family, but not ready to live with them full-time? There's another solution: duplexes and triplexes. While duplexes are perfect for grandparents and parents with young children, triplexes are better suited to families in which all three generations are adults.
Purchasing a multi-unit building with friends is another option. For example, a retired couple may decide to go in on a duplex with another couple.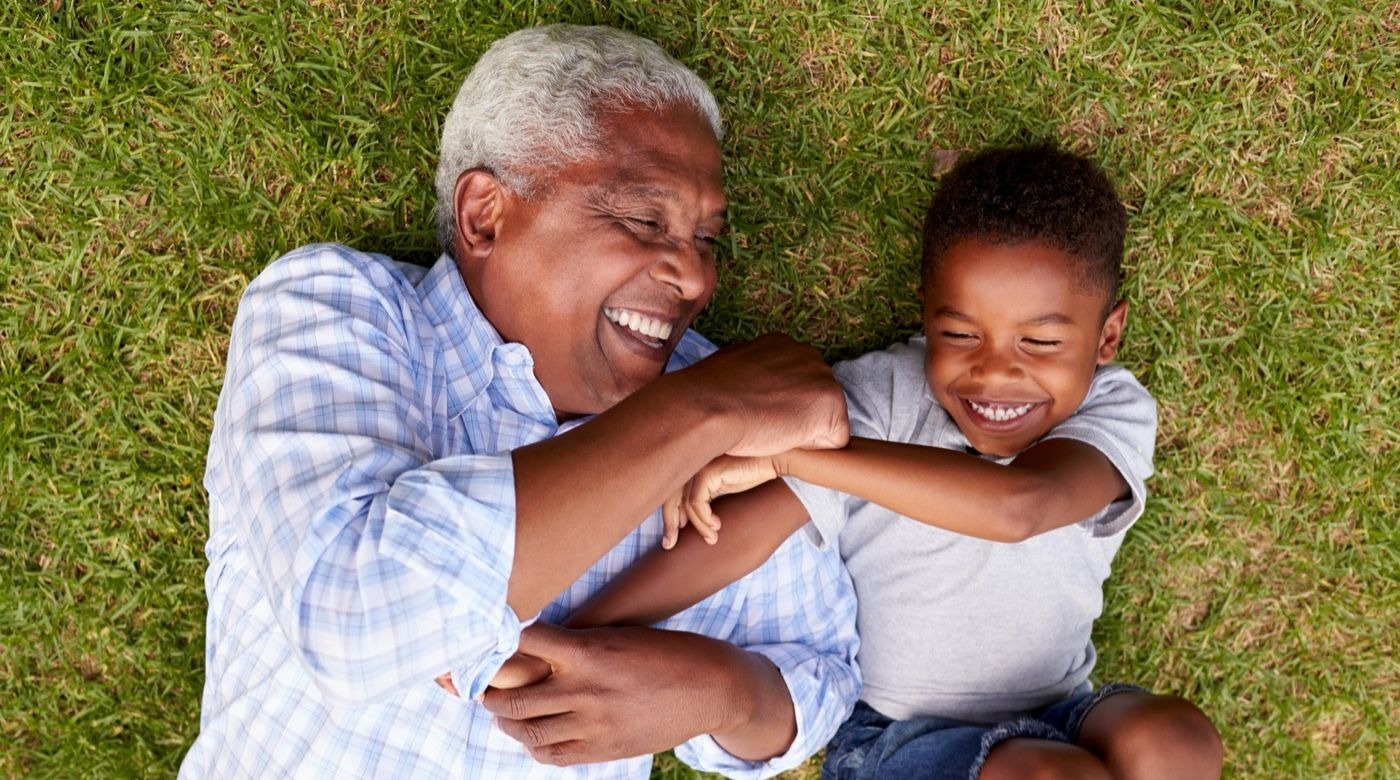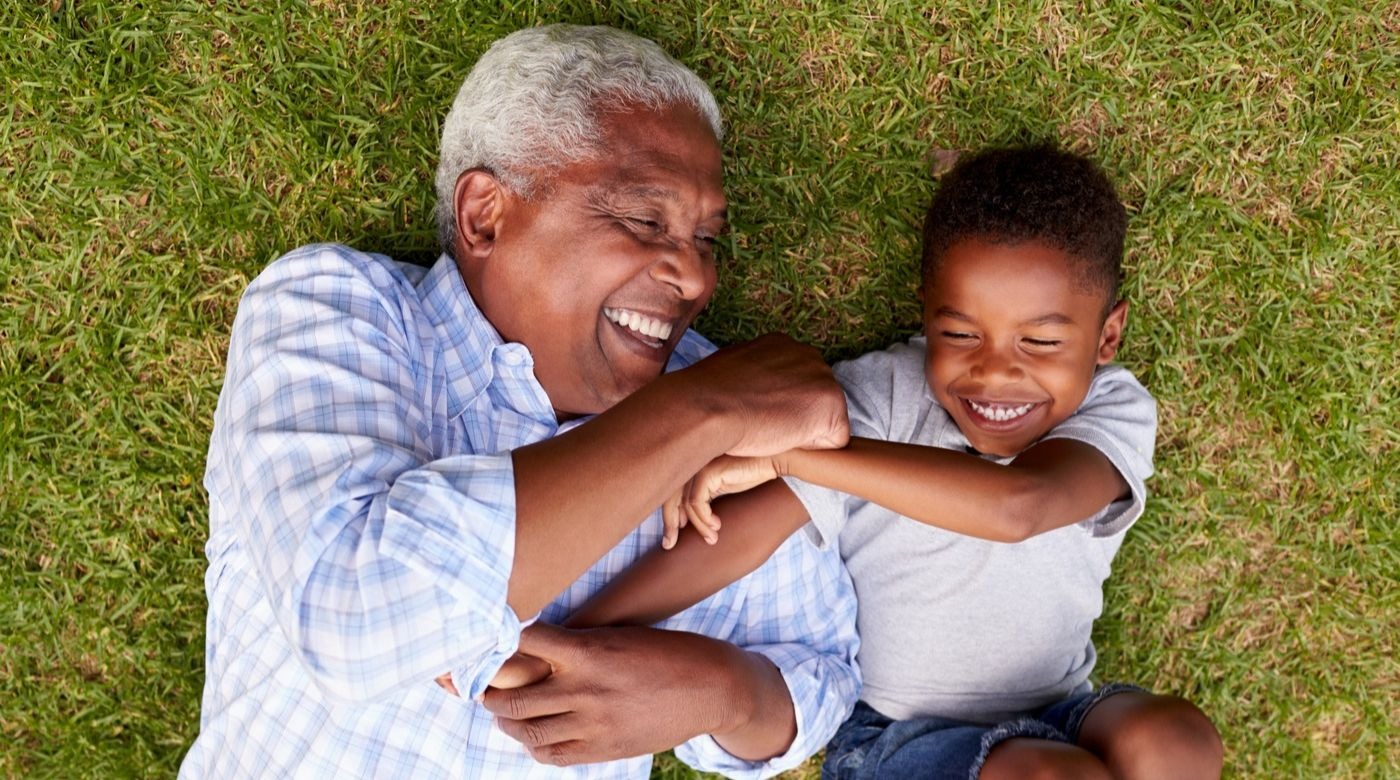 Independence: An undeniable advantage
Many big cities offer duplexes and triplexes in trendy neighbourhoods. Financial support from the grandparents makes it easier to become a homeowner in an area where property prices are higher than average.
Duplexes and triplexes also offer greater autonomy for everyone. For example, each generation is free to cook their own meals, since each floor has its own kitchen.
Financially speaking, duplexes and triplexes mean savings on municipal and school taxes. If the building is an undivided co-ownership, a single notice of assessment is usually issued by the municipality and school board, which is not the case if the property is a divided co-ownership (condos).
When one generation decides to move out of the duplex or triplex, it's easier to sell the property than to sell an intergenerational home. Duplexes and triplexes are likely to be of interest to a larger number of buyers.
Isolation: An indisputable disadvantage
If the duplex or triplex you've got your eye on already has tenants living there, it will be harder to move in quickly. The Régie du logement allows new owners to repossess a dwelling under certain conditions. However, it gets more complicated when several units and buyers are involved. It's often necessary to reach an amicable agreement with each of the tenants.
If the property is jointly owned, as is often the case with duplexes and triplexes, you'll need to set aside a down payment of at least 20%. That means a triplex costing $500,000 would require a down payment of $100,000. Additionally, when it's time to mortgage their respective shares, the co-owners will have to agree on a single financial institution.
On top of all that, grandparents who live in duplexes or triplexes are more likely to feel isolated. Since there are hardly any shared areas, they see their children and grandchildren less often than if they were living in an intergenerational home.
Monthly savings are also less significant. For one thing, each generation is responsible for its own electricity, cable, phone, and internet bills (unless otherwise agreed). For another, maintenance costs for duplexes and triplexes are generally higher than for other types of dwellings, especially since most are older than 30 years. It's important to put enough money aside for the repairs that will inevitably be necessary in the next few years, such as repairing the roof or replacing the windows.
Other dwelling types
If you're not keen on the lifestyle that an intergenerational home or a multi-unit building would provide, a condo, bachelor apartment, or cooperative for seniors may be a viable option.
It's important to weigh the pros and cons of your housing choice, no matter what you decide. That way, you won't regret your decision when it's time to move. After all, you may be spending the next 10, 20, or 30 years of your life there!
Key takeaways
Intergenerational homes make it easier to share chores and expenses but offer less freedom.
Duplexes and triplexes give each generation more freedom and space but are generally more expensive.
It's important to weigh the pros and cons of whatever type of post-retirement housing you choose.
Share
1
What are your housing options after retirement?
https://www.multi-prets.com/en/knowledge-center/what-are-your-housing-options-after-retirement/
en
https://www.multi-prets.com/en/
Multi-Prêts Mortgages
serviceclientelecdp@multi-prets.ca
1-800-798-7738
https://www.multi-prets.com/wp-content/themes/mph/images/logo_en.svg
https://www.facebook.com/Multipretshypotheques/
https://www.linkedin.com/company/multi-prets-hypotheques-mortgage-/
https://twitter.com/MultiPrets