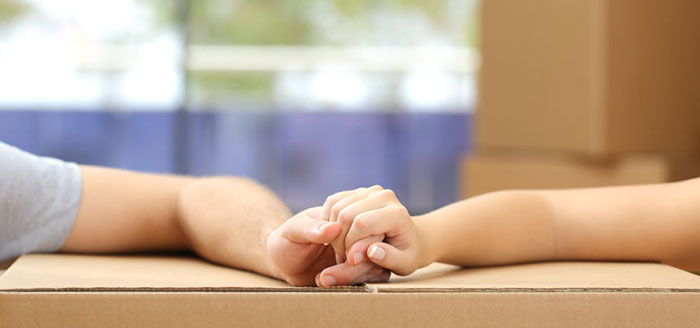 Pretty sure you're ready to buy your first property? Decided on the number of bedrooms you need, and the neighborhood you want to live in? Now you just have to figure out how to finance it.
How much you need for a down payment
Grosso motto, in a nutshell, to buy a property, you need:
A minimum of 5% on a purchase price of less than $500,000
A minimum of 10% on amounts exceeding $500,000
Proof you can pay all the fees associated to buying a home (notary, lawyer, moving costs, etc.) which make up about 1.5% of the cost of the property.
Putting together the money for a down payment seems daunting? Multi-Prêts can demystify the process and help you choose a solutions that suit your lifestyle, budget and long-term needs
In addition, you may be eligible for the "Affordable Place to Call Home" program offered by the Government of Canada and CMHC. Ask your mortgage broker.
No matter your situation, we have solutions!
Broker tips
Mortgage approval
Contrary to popular belief, your credit report is not the only piece of the puzzle needed for mortgage approval. Most lenders are also interested in your equity/debt ratio.
When a loan is secured by real estate, financial institutions generally do an assessment of the property to ensure it's worth the value you bought it for. You'll need to provide documentation that demonstrates evidence of the property value.
Understand that different financial institutions have different standards and do not necessarily assess all records the same way. One of the major benefits of doing business with a mortgage broker is that we already know the criteria of all the different lenders, and can direct you to the financial institution that will be the most favorable to your situation. Then, you can choose the best offer, best rates and terms to suit your specific needs.
Top 5 factors for getting a mortgage
Your household income
Work history
Your savings
We'll show you how to create a healthy credit history to help you maximize your chances for mortgage approval.
Broker tips
Informative Capsules
Get your mortgage online pre-qualification!