by Multi-Prêts Mortgages
What you'll learn
Determining your needs
Getting pre-approved for a mortgage
Saving up for a bigger down payment
Taking advantage of incentives
Buying a home to renovate
For the past few years, the Quebec real estate market has been a seller's market. The limited number of available properties and the large number of potential buyers give sellers a leg up. Because demand is high, they're free to increase the selling price of their home, which can make things tricky for future homeowners. If you're home hunting, there are strategies you can use to deal with this situation more effectively.
Determining your needs
Before you start home hunting, determine what your needs are. Are you looking for a house or a condo? A new or existing home? Do you want to live in a bustling urban neighbourhood or move to a quiet suburb? How many rooms does your home need to have?
By asking yourself these questions, you can determine what your real needs are, making your hunt for a home easier and faster. Keep in mind that, depending on your budget, you may have to make some compromises, especially in terms of the size and location of your future home.
Getting pre-qualified for a mortgage will give you a good idea of the type of property you can afford. This step, which lets you know how much you can borrow, can be done online, from the comfort of your home.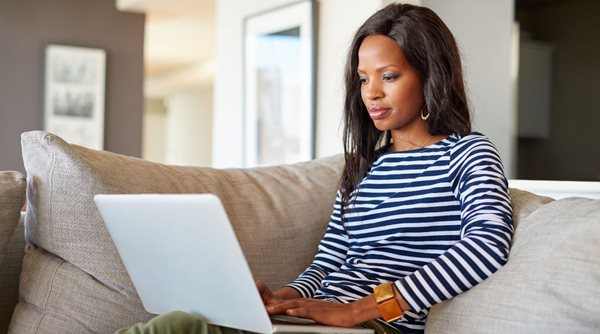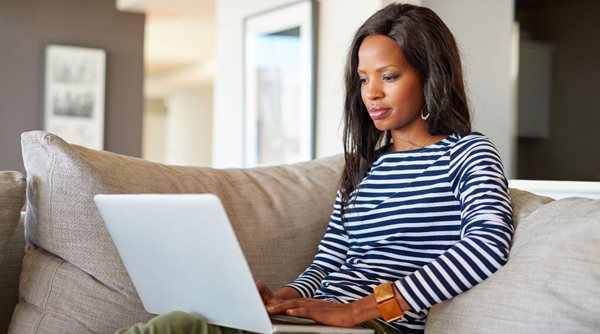 Getting pre-approved for a mortgage
In a seller's market, it's not uncommon for a seller to receive multiple offers. They will inevitably be inclined to accept the highest one, provided the buyer is credible.
In real estate, the best way to reassure a seller is to get pre-approved for a mortgage. This process, done through a mortgage broker, lets you secure a commitment from a financial institution to lend you a sum of money, as long as you meet certain conditions.
To avoid losing out in a bidding war, don't visit properties with an asking price that's already at the top of your borrowing capacity. You won't be able to outbid the other offers if the price goes up, which will send you back to square one.
Saving up for a bigger down payment
A bigger down payment will give you more wiggle room. Not only will you be able to afford a more expensive home, but you'll also save hundreds or even thousands of dollars in interest.
What's more, if you put down at least 20 percent of the price of the property you intend to buy, you won't have to pay for CMHC mortgage loan insurance, which will lower your mortgage payments.
Saving for a down payment is easier than you think. Start by making a budget, and then see what expenses you can cut. Pack a lunch instead of eating out every day, and unsubscribe from services you no longer use (magazines, online streaming, gym memberships, etc.). Getting rid of these small expenses may seem insignificant, but you'll save hundreds of dollars a year, which you can reinvest in your down payment.
In addition to saving money, you should aim to pay down your debts as much as possible. First, make sure to pay the minimum amount every month on all your loans. Next, try to pay off the debts with the highest interest rates. You should also limit your credit card use and avoid keeping multiple credit cards. To avoid any nasty surprises, don't opt for any "buy now, pay later" financing plans. If you have less debt, you can borrow more and afford a slightly more expensive property.
Taking advantage of incentives
The Canadian government recently introduced several incentives for individuals looking to buy their first home. In 2019, the Canada Mortgage and Housing Corporation (CMHC) introduced the First-Time Home Buyer Incentive. This new program is a shared equity mortgage that lets you borrow 5 or 10 percent of the home's purchase price, allowing you to increase your down payment (you must already have the minimum down payment) and potentially buy a more expensive home. For instance, if you buy a new home for $350,000, you could receive a $35,000 incentive, or 10 percent of the home's purchase price. Another advantage is that you only have to pay back the loan when you sell the property or within a 25-year window.
Do you have an RRSP? If your situation permits, you may want to consider using the Home Buyers' Plan (HBP). Now even more generous, the HBP lets you withdraw up to $35,000 from your RRSP to put toward your down payment. Once you use the HBP, you have 15 years to repay your RRSP, starting the second year after you withdrew funds. If, for instance, you use the HBP in 2020, your repayment period will start in 2022.
Buying a home to renovate
Not all first-time buyers can afford to buy a recently built home, even with the new government incentives. If you like to work with your hands and aren't afraid of a challenge, there's another option: renovating.
You can buy a house that's a bit outdated and renovate it to meet your needs. To avoid buying a money pit, be sure to have the property inspected by a professional beforehand. That way you'll know if the plumbing, roof, electricity, or any other aspect of the home you intend to buy needs to be redone in the short or medium term.
You should also leave some leeway in your renovation budget for contingencies—more or less inevitable when it comes to renovations—to deal with problems that may not have come up during the inspection. If you need to hire someone for any of the work—redoing the wiring, for example—make sure they're qualified and have the necessary permits and insurance.
In short, with a good strategy in place, you can still come out on top in a seller's market. You may have to save a little more, use government incentives, and make a few concessions, but in the end, you'll achieve your goal of buying your dream home.